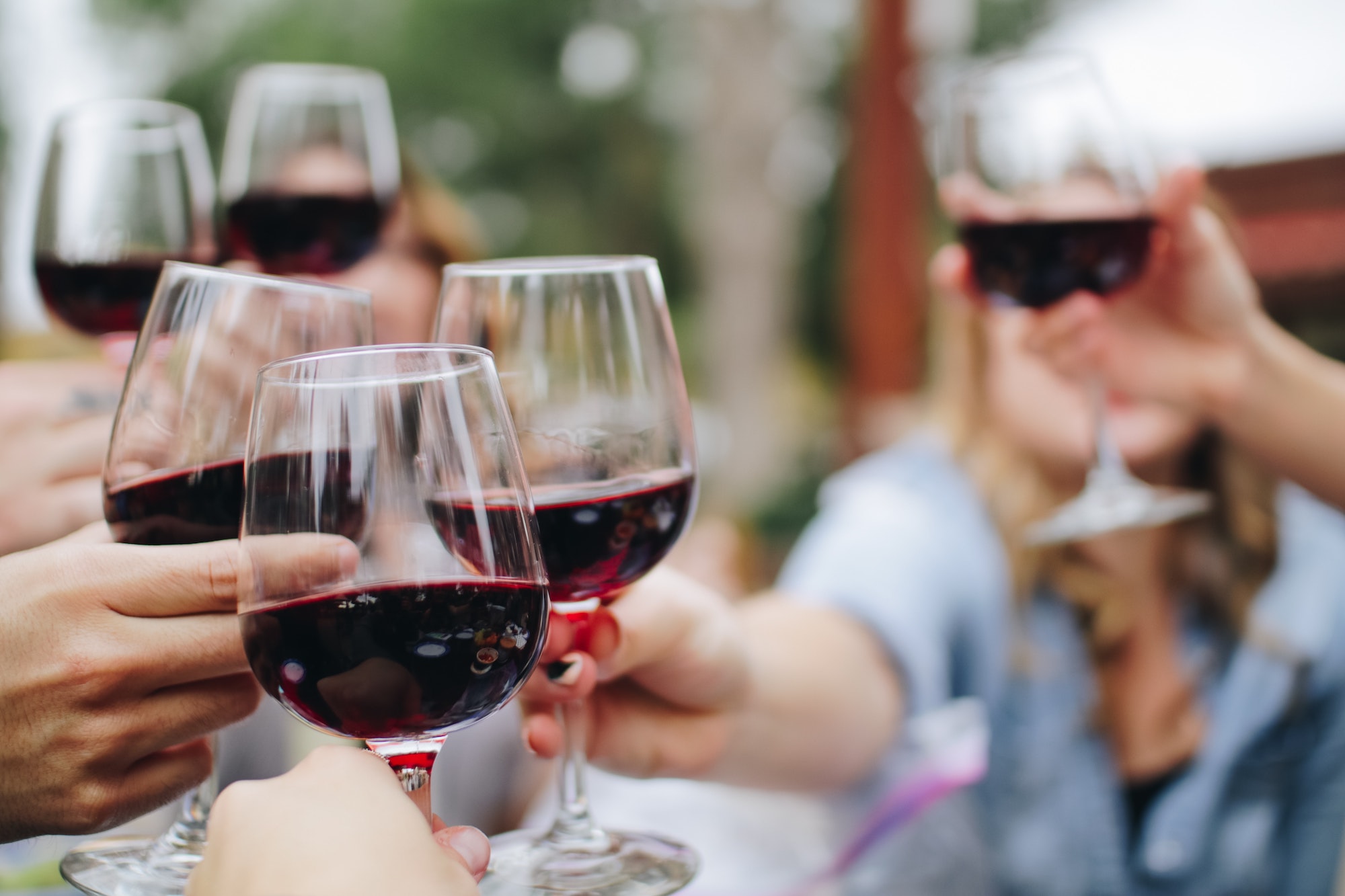 The holiday season is upon us, and for many, that means indulging in our favorite food and drink. November and December evoke colder weather, football, large holiday dinners, and fun with friends and family. The burning question from my perspective is which wines pair best with all of this excitement? My Background is rooted in Burgundian and French wines, so with that in mind here are my go-to's for Holiday Foods.
Appetizer Wine Pairings
Soft Cheese
For easy-eating soft cheesecake Brie or Camembert pairings, lightly oaked Chardonnay or a White Burgundy is my choice. For heavier, stinkier cheese pairings like Blue cheese, with its earthy flavors and abiding richness requires a wine that can match that boldness like a Cabernet Sauvignon or Red Blend.
Cheese, Cured Meats and Olives
Classic and timeless selections for holiday get-together's, cheese plates with cured meats, olives, and beyond are perfect when having house guests over. If not bubbles then a Rosé, Pinot Gris, or Sauvignon Blanc are my reliable favorites.
Main Course Wine Pairings
First of all, what would a Holiday be without Bubbles? Rosé Pinot Noir Bubbles are the "it" of sparkling wine right now. Crémants from Burgundy are well priced and made in the Champagne method. Festive and colorful, sparkling rosé sets the stage and your pallet for the food festivities to come. Bubble get your taste buds dancing and I need to serve a meal without first serving up some bubbles!
Turkey, The Traditional Meat of Thanksgiving
Turkey is one of the most popular main course dishes served in the United States around the holidays. Given the assortment of spices, marinades, and side dishes that can go along with it, you'll have several great wine pairing options to consider.
If you are a red Zin lover this is your meal! The strength of red zin holds up nicely to the assortment of flavors that cross your pallet during a holiday meal. For those of you who might want to step out of your comfort zone try a Cab Franc. If you are not sure then a red blend is always a safe bet.
Beef
A Bordeaux or Cabernet Sauvignon is the reliable choice for most beef pairings. Bordeaux style wines are blends typically of Cab, Merlot, Cab Franc, and Petite Verdot. Full-bodied, red fruit-forward, and earthy wines offer depth and complexity and the right amount of acidity and tannin to balance out most beef dishes on the palate — especially with steak. For those Malbec fans, this would be where you would find your happy place
Pork and Lamb
Holiday ham and other cuts of pork often call to mind Merlot or a silky Zinfandel. For more carnivorous wine pairings, specifically, when it comes to lamb, I prefer a Pinot Noir. However, red blends that include Merlot and Syrah or Shiraz is another great option.
Dessert
Yule Log And Pie Wine Pairings
Pumpkin pie and pecan pie are typical Holiday dessert staples. But some folks go as far as a Yule Log which is a roulade typically made of sponge cake, it can come in the form of a rolled pasty and is occasionally made with meat. It's especially popular in France and Belgium where it's almost always served as a dessert around the holiday season. Dark Chocolate, too, is common among Holiday feasts. So what to pair with these? Sweet dishes call for sweet wines.
Brandy, Port, Madera, or Tokaj are good choices. However, when it comes to dark chocolate, for me, nothing is better than another glass of Cabernet.
Sante! Salute! Cheers!
Cheers and Happy Holidays!
Allison Robinson
WineTahoe.com
A seventh-generation Northern Californian, Allison grew up making endless trips with her family to the wine country. She grew to love the region; its beauty and its bounty> Having traveled extensively to many of the world's wine regions including South Africa, Germany, Austria, France, Spain, Portugal, Italy, Greece, and New Zealand. She is thrilled to be able to offer you exceptional wines at an amazing value. From select wineries in California and France. Allison has also studied with The Master Court Of Sommeliers and offer's in-home guided wine tasting experiences for small groups of 12-14 people.