Johanna McClain, Certified Business Coach and Business Brand Strategist.
---
Brand -vs- Branding
There is often confusion about the difference between Brand and Branding.
Branding is the visual representation of a company; think Apple, Nike, or Starbucks.
Brand is a company's promise to it's customers. Successful brands state and deliver on their promises.
A brand promise is exactly what it says…what the company promises to the people who interact with it; customers, employees and vendors alike.
It's a representation of the company's character, essence, core values and commitments.
Companies with strong brands take their brand promises seriously and so can you. You don't need to be a national company or have a big budget to build a strong business brand.
You're never too small to build a strong company brand that makes a promise and keeps it. The increased value to your business is then measured not on price but on value.
Let's look at some examples that you'll recognize and will hopefully inspire you:
Here are the brand promises for Apple, Nike and Starbucks:
Apple's brand promise is two-sided - their guarantee to create products based on seeing the world a little differently, and their promise to inspire their customers to do the same.
Nike's brand promise is to bring inspiration and innovation to every athlete in the world.
Starbucks brand promise is to inspire and nurture the human spirit - one person, one cup and one neighborhood at a time.
It's important to note that smart, sustainably branded companies take their brand promises and express them as brand attributes: The core values and beliefs that are the driving force behind keeping their brand promise. These brand attributes are used as the filter by which decisions are made.
Apple: imagination; liberty regained; innovation; passion; hopes, dreams and aspirations; and power-to-the-people through technology.
Nike: performance; authenticity, innovation and sustainability.
Starbucks: creating a culture of warmth and belonging where everyone is welcome; acting with courage, challenging the status quo; being present, connecting with transparency, dignity and respect.
Do the work, get inspired, make a promise (one you will keep) and use your promise and brand attributes as your North Star, the authentic guide that drives your decision making. If you do this the odds of disappointing your customers, employees and vendors is all but eliminated and the value of your company increases exponentially.
Sometimes, delivering on brand promises means that you'll have to make challenging decisions for example an opportunity might look great from a number of angles—but not fit within your company's brand promise. Do you go ahead and move forward anyway or do you kill the idea to protect your brand?
If you have with faith in your brand and are committed to keeping your brand promise you'll kill the idea to protect your reputation and honor your commitments. You got this!
Johanna McClain is a certified business coach and business brand strategist.
Johanna McClain | JohannaMcClain.com | 775-771-3426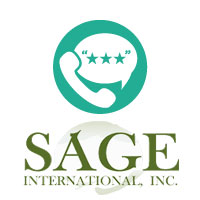 Cheri S. Hill, President & CEO of Sage International
---
Cheri S. Hill, is the President & CEO of Sage International, Inc.(www.sageintl.com) and Sage Advertising & Marketing. Cheri has been working with entrepreneurs, investors, professionals and nonprofit founders for over 25 years helping them start and grow a successful business. She knows that to win in business you need to be tough, think big and become skilled. As a gutsy successful business owner and creative mentor to many, she loves to give back.  She is a national speaker, best-selling author, classroom facilitator, and host of the weekly broadcast Cheri Hill Radio Show (www.CheriHillShow.com).
AN UNEXPECTED KNOCK ON THE DOOR
 
Imagine the embarrassment of having a process server show up in front of your customers or employees. This can totally disrupt your business and the potential for mishandling the process documents is high because most people have no idea what to do with the paperwork that's just been served on them especially if it's one of your employees that just happened to be standing in the reception area and a process server shows up, all they have to do is hand the documents to them. Are they trained or have any idea what should happen next? 
A registered agent has the primary responsibility for receiving notices of litigation (service of process) for the business.  Service of process means that you have been served with a writ, complaint or summons to appear in court, so it's imperative that these documents be received in a timely manner.  Other documents often sent to the registered agent may be vital tax documents or annual reports with a filing deadline required by the state.
While you can serve as your own registered agent, I often recommend that you use a registered agent service provider, which is a company that specializes in acting as a registered agent for many businesses, like my company Sage International, Inc. 
The name and address of the registered agent are included in the articles filed with the state, which makes this information part of the public record.  Many business owners do not want to have their personal name and address publicly accessible.  By using a registered agent service provider, you now have their name and address in the public record instead of yours. Why hand a lawyer the key to your front door?
Don't risk late fees and penalties, or worse yet a default judgment simply because your company could not be served and failed to respond to a court order in the time prescribed by the law.  If you prefer reliability and confidentiality then let Sage International, Inc. become the critical conduit for managing ongoing legal requirements associated with your company.  
Sage International, Inc.
1135 Terminal Way #209, Reno, NV 89502
T: 775.786.5515
F: 775.786.2013
www.sageintl.com
linkedin.com/in/cherihill
Skype: cheri.s.hill
Cheri Hill Radio Show (www.CheriHillShow.com)
Facebook.com/SageIntl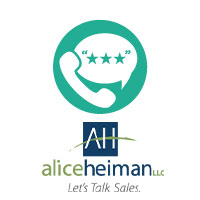 6 Ways to Turn a List to Leads – Alice Heiman
---
Alice Heiman has been helping companies increase sales for more than 20 years. Her innovative sales leadership programs, coupled with her top-down approach to creating long-term change, set up sales leaders and sales-managing business owners to get consistent and sustainable growth.
I can never write enough about prospecting. It is essential to staying in business! Dips in sales are tough on cash flow and moral. In order for your company to have steady growth, you need a steady flow of leads. Many businesses lack a process for lead generation, if you don't have one, you are not alone. It doesn't have to be complicated, but you do have to have a process. Here's a simple process you can adopt.
Define – Your ideal prospect (based on your ideal customers) then build a list of companies or people who fit.
Determine – How you will let them know you exist and how you get them interested in your offering.
Execute – A plan to generate a certain amount of leads monthly, "Rinse and Repeat."
Once a prospect has interest, the selling can begin – so that's the goal. Engage the prospect so they ask for a conversation.
You have lots of lists. People you met at trade shows, people who attended a webinar, and people who have repeatedly downloaded or interacted with your content. In order to turn a list into leads, you need to trigger some activity and have a conversation so you can determine if there is an opportunity.
6 Ways to Turn a List to Leads
By: Alice Heiman
Here are 6 ways to turn your list into leads:
1. Cold Call
Cold call the list. This is not my favorite, but many companies have some success. This is a pure numbers game. If you call 100 people, you will reach a certain percent and of that percent you reach, some will be interested. It's time intensive, fraught with rejection, riddled with negative feedback and most people hate doing it. If you choose to do it, I recommend planning a campaign that includes, email and/or mail and prepared voicemails.  Hopefully, they will remember your company because they saw you at a trade show or attended a webinar, but don't be surprised if they don't. Be ready to make 12 attempts before giving up. You'll need to leave at least 3 voicemails (engaging and insightful) and make many dials.
2. Send Information
Mail or email information about the brand or the products and services. This has a very low response rate, but it may help build brand awareness so that when the salesperson calls there is at least some name recognition. If you choose this, you need to plan a series of messages that go out consistently over time. People may not respond to the first message, but they may respond to the 6th.
3. Events
Companies hold events or exhibit at events and invite prospects. This defines 3 categories for follow-up. First, those who attend, then those who want to attend but can't and last those who don't respond. Make decisions about follow-up flow from there. Of those that attend, some will be "hot" leads so be prepared to follow-up, follow-up, follow-up. Studies show that when pursuing a prospect who showed interest, it takes at least 6-8 touches. Don't give up. Try different methods to reach the person with engaging and insightful messages.
4. Connect on Social Media
That's a whole topic of its own. There are so many great ways to use social media, but you need a plan. LinkedIn, if used properly can help you build connections that lead to sales. Start by taking 10 companies from the list and looking for connections on LinkedIn. Find people you know who are connected and get introductions.
5. Get Referrals
By far my favorite! Take the list and choose the top 10 companies you want to prospect. Then ask for introductions. Ask your colleagues, customers, friends, and family, everyone who knows you, likes you and trusts you. Tell them what you are trying to accomplish and give them the words they need to make a good introduction. Rinse and repeat! Take the next 10 and do the same. Learn referral selling from the best. Watch Joanne Black's course on LinkedIn Learning or purchase one of her books: No More Cold Calling or Pick Up the Damn Phone.
6. Combination
Do a combination of all the above over a defined period of time.
Consistency is the key. Develop a prospecting process so that you are consistently generating leads. You don't have to do it alone, call me and I'll help. Click here to schedule.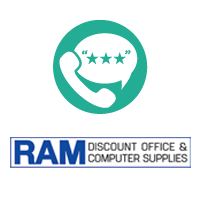 David versus Goliath – RAM Discount Office Supplies
---
When locally owned RAM Discount Office Computer Supplies (RAM) goes toe to toe with some of their competition—nationwide big box office supply retailers, they televise the battle so others can watch too. Here's how they do it. On their website, they utilize a price comparison shopping tool much like Progressive does in the insurance industry. By going to RAM's user-friendly website ramdcs.com you can search any product, click on it and over 7,000 of the online items listed will display price comparisons with their competitors.
RAM founder and owner, Rob Crocco, likes the price transparency concept as it shows clients that it's possible to shop local instead of the big box stores to get the best deals. Better yet, he offers free delivery in the Truckee Meadows area with no minimum order requirement. Crocco first opened RAM's doors in 1983 when it was an exclusive IBM dealer and sold floppy disks, IBM products and rolls of continuous paper (for registers). Throughout the years, he focused on Hewlett-Packard products including the most popular toner cartridges. Since then, the business has expanded from its humble beginnings, if a product isn't in stock in the warehouse, it will be delivered next day from one of the 42 warehouses across the United States.
No matter what the size of your order, you can expect competitive transparent pricing and excellent customer service. RAM aims to create a higher level of customer experience so their client base doesn't want to go anywhere else. The phone is answered by a friendly voice and if there is ever a problem, they will take care of it. The online experience is designed with simplicity in mind and staff is there to respond to any queries. When placing initial orders, customers can expect a seamless transfer from purchasing from another vendor to RAM.
RAM and Crocco have been building personal relationships with clients for over 34 years. As a small, local business, they have seen numerous economic downturns along with extreme upticks. Their approach has been improving their services throughout each wave. They take great pride in their clients has they have stayed with them and their base has even grown. They work diligently to keep their prices for printer and computer supplies fair and competitive.
RAM is much more than selling copier paper and toner cartridges, in addition there is furniture, technology driven products, maintenance and break room supplies and many paper products. RAM takes pride in knowing they have an excellent fill rate. Price comparisons with competitors come easy with the new website. RAM is certified by Hewlett Packard to service printers (even if it isn't an HP).
Rob Crocco
Owner
Ram Discount Office & Computer Supplies
7955 Sugar Pine Court
Suite 200
Reno, NV 89523
775-856-7555
775-856-7502 Fax
www.ramdcs.com