Save Money and Maximize your ROI
We can be your outsourced provider and professional answering service for small businesses, providing help in these areas:
During the economic boom, Front Office Staff Reno can capture potential new clients and maximize your growth as a top phone service for small businesses.
Cut overhead—no dedicated employee, benefits package, taxes to pay or special equipment.
No more scrambling to answer the phone or waiting for someone else to pick up—we will send the right call to the right person.
No more telemarketers!
Satisfied clients, although at some point you may have to explain why their favorite receptionist isn't sitting in your office.
Top-quality first impression—we utilized an answering script customized to your needs.
Friendly and professional customer service—Receptionists at Front Office Staff Reno are versed in your company's profile and able to provide a wide variety of services.
Peace of mind. No more wondering about the call that got away.
---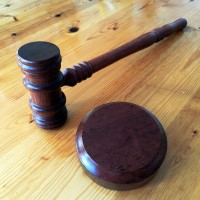 Law Firm and Attorneys
Is your paralegal answering your phones?
Are important calls going to voice mail when you are in court, at a conference, with a client, or out of the office?
Has your call traffic increased?
Is your staff's work interrupted by incoming calls?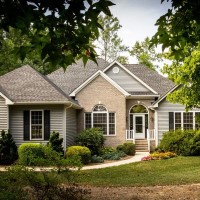 Mortgage Lenders
With all the responsibilities that brokers and lenders have to manage in their day-to-day job, it can be difficult to also dedicate time to answering the phones. However, incoming calls are crucial to the business, and missing even one call can result in a missed lead or business opportunity.
Contractor Answering Services
When you're in the middle of a project with tools in hand and your phone rings – what do you do? At the risk of losing business, do you stop your project and juggle your phone and tools to answer? Or worse, do you let the call go to voicemail?
When callers are sent to voicemail, 85% of them will hang up and call your competitor.
Marketing Agency
Who ensures that all the sales calls are being tracked and followed up on?
Have you lost an opportunity because you were unavailable and missed a call?
In case of a client emergency how do you ensure that the client can reach you?
How quick are you scheduling consultations. Could scheduling assistance get them in quicker and close more deals?
Clients that Use Our Professional Answering Service Include:
CPAs
Independent Insurance Brokers
Chiropractors
Realtors
IT Businesses
Web Designers
Graphics Designers
Landscapers
Electricians
Carpet Installation and Care Companies
Medical Equipment Suppliers
Title Companies
Architects
Business Coaches
Small Insurance Firms
Plumbers
Sign Companies
Wholesalers
Handyman Services
Housekeepers
Janitorial Services
and More!
We would love to add your company to our list of satisfied customers.