HIPAA Compliant Virtual Receptionist for Medical Clients
Our Reno virtual administrative assistant service is designed to enhance your professional image, lower the operating costs of your office staff, and free you up to grow your business while accommodating your office and client needs with our medical answering service. Each virtual administrative assistant at Front Office Staff is trained to deliver highly professional and individualized services for numerous business models. Front Office Staff – Reno can help you with a multitude of medical answering services your business may need. We offer services at our Reno call center that'll take care of the details and keep you and your staff on task.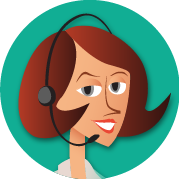 FRONT OFFICE STAFF-RENO IS HIPAA COMPLIANT
Front Office Staff-Reno has been a reputable resource in the Reno area and beyond, for nearly fifteen years. Some of our major clients include contractors, marketing agencies, law firms, financial advisors and mortgage lenders, to name a few. Now, we're happy to be able to add the medical industry to our repertoire of client types thanks to our HIPAA compliance efforts. Front Office Staff-Reno offers a customized medical virtual receptionist service for private practitioners, such as dentists, surgeons, chiropractors, optometrists, physical therapists, counselors, and more. If you are in the healthcare industry we will provide coverage of your phones for overflow calls or if you need us to answer all your calls, Front Office Staff-Reno's Virtual Receptionist Service is the ideal choice. Our HIPAA compliant live virtual receptionists will be available to assist your clinic with incoming phone calls during your busiest times so that you never miss an opportunity to help your patients. Whether your in-house receptionists are busy assisting with patients at the check-in or check-out windows, are working with a patient on the phone, or are out to lunch, Front Office Staff-Reno's Virtual Receptionist Service is there to offer coverage during those hectic times.
HIPAA Compliant Virtual Receptionist Qualities
HIPAA places specific restrictions and rules for all companies and organizations that collect or handle private or personal health information. Being a HIPAA compliant virtual receptionist requires that each team member be trained and certified in HIPAA regulations and procedures. These guidelines are based on two main categories which include privacy and security. Predominantly, HIPAA species the proper methods for obtaining and recording PHI along with sharing that information with other providers or vendors. All employees working in a HIPAA-compliant facility must be familiar with the proper strategies for handling and transferring private health information. Likewise, HIPAA compliant virtual receptionists must implement the following changes:
Data encryption
Password protection
Secure date storage
Benefits of Working With a HIPAA Compliant Virtual Receptionist
---
HIPAA compliance is essential in the healthcare industry, so it's crucial if you're seeking out an answering service company it should be HIPAA compliant such as Front Office Staff-Reno's Virtual Receptionist Service. There are several benefits to working with Front Office Staff-Reno's Virtual Receptionist Service including:
Improved response times
Increased office productivity and efficiency
Improves reputation for being secure and
trustworthy with PHI
Increased customer/patient satisfaction
Easily and safely transmit patient data
Increased accountability among agents
As a family owned and operated business, we are committed to excellence, holding ourselves accountable to deliver the best virtual receptionist service possible, which therein contributes to the success of your business. Our staff is friendly, professional and sure to be well versed in your business profile, so that we can accommodate your virtual receptionist needs.
HIPAA COMPLIANT VIRTUAL RECEPTIONIST SERVICE
Hiring a HIPAA-compliant virtual receptionist can help your office stay well within the realm of compliance for the benefit of your patients as well as your practice. HIPAA compliant companies such as Front Office Staff-Reno versus a call center (allows or will allow) your in-office receptionists to attend to patients' needs promptly and with their full attention, improving your overall patient satisfaction.
We have state-of-the-art phone technology and software which allows us to answer your clinic's calls promptly, greet your patients friendly and professionally, transfer callers, take accurate messages, and send them off to your team in real-time. If you're struggling to hire a receptionist, take advantage of our limited-time offer of FREE unlimited calls for the first month of service with Front Office Staff-Reno.