A Call Answering Service and Virtual Receptionist
For a fraction of the cost of an in-house receptionist,
we provide the polish of a Fortune 500 Company.
Front Office Staff- Reno is a virtual receptionist and call answering service that stands apart from the rest. By utilizing the latest technology, we offer each client a highly professional, individualized answering service for numerous business models.
As a family owned and operated business we are committed to excellence, holding ourselves accountable to deliver the best call answering service possible, which therein contributes to the success of your business. Our staff is friendly, professional and a sure to be well-versed in your business profile, so that we can accommodate your receptionist needs.
Industries and Services
Our call answering service allows you to never miss a call again, even if you're out of the office or unavailable. Instead, your clients or prospective customers will reach a live person on the line to help take down their information and pass the message along to you.
We have sophisticated systems to ensure that your calls are taken in the custom way that you want and with the utmost professionalism! Learn more about the service we provide in our phone answering services.
Our team can assist with any industry, and we'll work to learn your business model. We do specialize in:
Law firms and Attorneys
Real Estate Agents
IT companies
Web Design and Marketing Agencies
Read more about the industries we can help.
Your clients will swear we're sitting in your Front Office!
Special Announcement!
Front Office Staff has been nominated as a finalist for a "When the Going Gets Tough…" Award in the 2019 Family Owned Business Awards put on by Nevada State Bank and Nevada Business Magazine. We hope to see you at the awards ceremony!
Event Information:
March 6th, 2019
11:30 am
Location: The Grove

Get Tickets Here!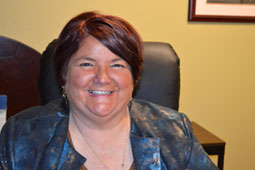 Rena Zatica – VP of Sales & Marketing
---
After 20 years of sales experience with Raley's Super Stores and Frito-Lay, Rena left the corporate world to pursue her own passions. A people-person with a mind for business and a love of cooking, she opened a restaurant in Sacramento, CA with her mother as her assistant and father as delivery man.
The experience of owning and operating a new restaurant helped Rena hone her skills in marketing, sales and customer service. The business was extremely successful, but family illness necessitated its sale and Rena's move to Reno.
Rena's entrepreneurial spirit propelled her to invest her knowledge, time and passion into building Front Office Staff-Reno, a call answering service company, with the help of her sister. It is Rena's hope to inspire future generations to dream big and pursue business or personal dreams in the face of any adversity.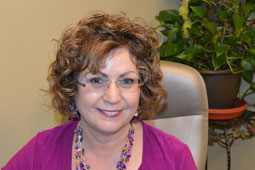 Loretta Bonilla – VP of Operations
---
A native Nevadan, Loretta relocated to Sacramento, CA and, after graduating from college, accepted a position in the Raley's Coop Advertising Department for Fine Foods. Loretta's 13 year career in the corporate world gave her an understanding of the business models for small to mid-sized companies and the hard work they require to succeed.
After pausing her career to raise a family and a successful time spent working with at-risk youths in the development of Collings West Sacramento Teen Center, Loretta decided to join her extended family in Reno, Nevada.
Combining this work experience with her sister's, the dream of developing a successful family-owned company came to fruition in 2008 when Front Office Staff-Reno opened for business. With a work history full of meaningful leadership roles that span corporate advertising and sales to non-profit advocacy groups, Loretta has developed a keen sense of work ethics that are the foundation of Front Office Staff.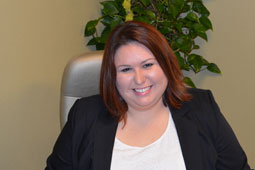 Phylene Chase - Director of Franchise Development
---
I have had the privilege and honor of working with new and established franchises for the past 8 years with Front Office Staff. This past year I was promoted to the Director of Franchise Development. As the Director of Franchise Development, I work hand in hand with franchises to aid in the development of their customer service. I help them craft their language and provide technical support in order to offer their customers the best service possible.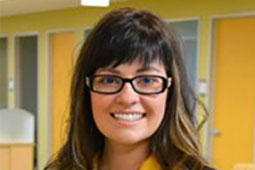 Ashlee Bushee - Director of Administrative Services
---
No questions allowed! This was the motto of my first administrative services job; that pushed me to be resourceful in finding solutions to problems, learning new technology, not taking no for an answer and continuing until the job was complete by the standards of perfection. It is this skill set that I will bring to your company with any administrative project sent my way. Perfection is the only option and delivery in a timely matter is my priority. Let me serve your needs. As the Administrative Director I am allowed to use my leadership skills to get any project done in a timely matter and according to budget. I am advanced in the standard office suite of products and can quickly master new software to meet the requirements for any project. I strive in finding solutions to projects and getting things done the best way possible.