75% of customers believe it takes too long to reach a live agent.
Front Office Staff Reno is a seamless extension of your business using real humans to protect and build your brand's credibility with clients through our professional phone answering service.
Plus, we have a 1st Month Special Offer of Unlimited Calls FREE With a One Time Set up Fee of $125 | No Lost Calls + No Lost Revenue = A Greater ROI
There is a better way to handle your calls than with a phone answering service. No matter if you are out of the office, on another call or simply taking a few minutes for lunch, our live receptionists at our Reno call center service can promptly and professionally answer your phones, emails, instant messages, or online chat with our phone answering service.
We have the ability to transfer calls to you and your staff no matter where you are. When we need to take a message, we gather the detailed information you need and can relay that info through whatever channel is most convenient for you; email, voice mail, fax, or even a page. If you like, we can also send daily, weekly, or monthly, logs of every call and other support activities we have performed for you.
---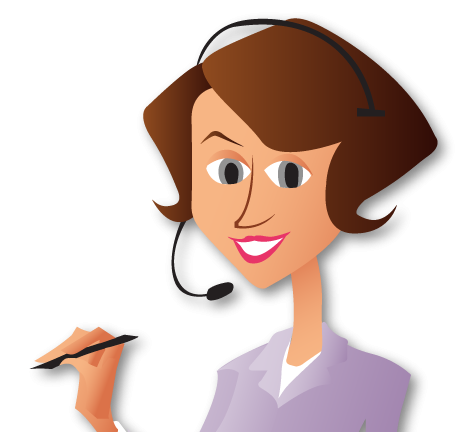 Extended Hours & Nationwide Coverage
Although we are a call center service in Reno, we do service businesses throughout the continental US and Canada.
Our team handles your calls whether it is 5 pm Pacific Time or Eastern Standard Time. If your business has special time requests we can make adjustments to accommodate.
Customized Greetings, Scheduling & Appointment Setting
If you have a certain script that you would prefer us to use when answering your business's specific calls we can make that happen. We don't just transfer calls to the designated person. The team from our call answering service aims to build a relationship with you and your business to understand and develop just what your clients should be hearing when we pick up a call.
Our receptionists are trained to track your client's calls. This means whatever information is pertinent to your business needs: how your callers heard about you, who the caller was transferred to, or what type of messaging was done, all will be logged.
We can also schedule meetings and appointments for you and your team members. For example, maybe you only like to write proposals on Mondays and on Thursdays you have to leave the office by 3:30. We ensure that the receptionists at our Reno call center service will be armed with all of your preferences and scheduling needs to help plan your client interactions accordingly. We are a call answering service that can also follow-up with clients to confirm appointments and meetings.
Voice Mail Integration & Automated Message Delivery
All of our client's team members have the freedom to receive their messages as they prefer. Depending on their work style, it may be easier to receive a written message via text, email, both and/or an emailed audio (.wav) file for voice mail.
Our receptionists are thoroughly trained on your business to take complete and accurate messages by your standard. Our call center service in Reno is also familiarized enough with each client's business that they can answer all general business questions like office hours, location, directions, and fax numbers, so your clients are served and your voice mail isn't clogged with these questions.
Conference Call Capabilities
We are happy to assist you in multi-line conference calling. Simply speak with one of our receptionists to provide the needed information and scheduled time desired. We will seamlessly handle the rest through our phone answering service.
Overflow & Busy Service Capabilities
Many large offices utilize our Reno call center service so that if their team is experiencing an extra high call volume, we are their backup. Whether they are on the other line or after the call has rung a few times with no answer we will be on the other end to receive it.
It makes a huge difference when a warm body picks up a call, so we are here to make sure your clients always reach someone.
Disaster Recovery & Backup
If your business is in an area of the country that experiences severe weather conditions, we can be your backup for those days when weather keeps you from the office but business keeps calling.
Technology is often unpredictable so if your phone system goes down for some reason we can ensure you don't miss anything important in the meantime.