Root-O-Matic
---
Root-O-Matic is plumbing company that was established in 1955 and has the trust and expectation of excellence from all our clients. Upfront and clear pricing lets the client and technician work together without any stress and anxiety about the job at hand. As a company that is well managed, we are able to keep our overhead cost low and therefore our rates very affordable with flexibility in payment methods and plans. We are Licensed, Bonded and Insured.
Our Service:
Rooter plumbing, camera inspection and locating of sewer lines
Sewer and drain cleaning, water heater repair and installation
Sewer Replacement, Hydro-flushing
Re-model and new construction plumbing
Complete Plumping repair and installation, pipe thawing, gas piping
Faucet and toilet repair or installation, tankless water heater install
Heating Furnace change outs
Bathrooms
kitchens
www.root-o-matic.com
For over-the-phone pricing, call 775-786-9581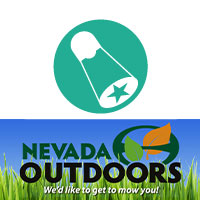 Nevada Outdoors Landscaping
---
ABOUT NEVADA OUTDOORS - Call for a free Estimate today!
Nevada Outdoors is a family owned and operated landscaping and lawn Maintenance Company. Founded in 1979 and now operated by Deven Peterson, we have been keeping Nevada green for over 40 years.
Being fully licensed and bonded, you can be sure that you're working with professionals when you call Nevada Outdoors. Our A+ Better Business Bureau speaks for itself and the ever-growing list of customer testimonials will show you just how much care we put in to our work.
Over the years we have developed a team of professionals that carry on the family's commitment to quality and service. From lawn care to landscaping design, each aspect of your project will be handled with friendly and personal service.
Many of our customers are homeowners who have worked with other landscape designers and lawn care companies before finding us as making us their long-term partner. Many of our customers are businesses that have found our professional service to be the answer to years of frustration with other landscape companies.
Please take a look at our photos, browse our list of services, and then contact us today. Give us the opportunity to show you what sets Nevada Outdoors apart. You'll be glad you did!
Our service:
Maintenance Services
Mow, edge and trim lawn
. Approximately 30 mowings per season (March-November)
Fertilize Lawn. 
Four applications per season
Aerate Lawn. 
Spring and/or Fall
De-Thatch Lawn
 Every 2-3 years in February or March
Weed Control
 Pre-emergent and Post-emergent applications at the right time
Prune/trim Shrubs Usually in the fall, some leafy shrubs will need a mid summer trimming
Maintain Irrigation System
 Activate in Spring- Clean, Flush, Adjust, Repair as needed. Winterize in the Fall
Yard Clean Up Weeding, Hauling debris, lot clearing and more
Landscaping Services
Professional Landscape Design Computer aided designs to turn your ideas into reality
Paver Installation
 Create a new look for your yard with paver patios, walkways and driveways
Rock/ Block walls
 Whether you need a retaining wall or and accent/sitting wall, we do it all!
Water Features Enjoy soothing sounds of running water with a natural looking water feature
Sprinkler Installation State of the art water saving technology- heads, valves and timers maximize water delivery and reduce waste
Sod
 Of course!
Xeriscape Pronounced "zeri-scape"/ A low-water, drought-tolerant landscape using rock, decomposed granite, plants and sod.
Designed correctly, you get a good mix of annual color and save a bunch on you water bill.
Environmentally friendly!
Outdoor Kitchens
 It's the appliances that are so expensive, not the landscaping! But yes, we do it! Time to impress your friends with a built in grill, stove, fridge and more in your own custom patio
Drainage and Grading Gets water away from where you don't want it, like under your house.
Planting trees, shrubs, flowers Any size, we always mix soil amendments with every plant Just ask Deven we do just about everything in the yard
MUCH, MUCH MORE
Just ask Deven we can do just about everything in the yard
Deven Peterson /Owner
phone number: 775-826-3004
Email: Deven@lawnreno.com
www.lawnreno.com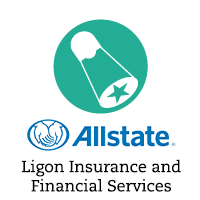 Brian S. Ligon Allstate Insurance Agency
---
Homeowner's Insurance
If a tree falls on your house and no one is there to see it, does your homeowner's insurance do this?
When a customer calls our office to report a claim, the first question we get is "am I covered?" The second question is "what is this claim going to do to my rates?"
At the end of February 2019, our area experienced a big wind event. Trees were falling on houses and cars. Windows in homes were being broken. Shingles were blown off creating holes in roofs, just in time for the rain to start pouring inside of the homes we insure.
Our customers were relieved when they called. Why? Because their homeowner's policies included the Allstate Claims RateGuard feature. Claims RateGuard allows our policy holders to file a claim and will not see their rates increase because they filed a claim.
Another feature of the Allstate homeowner's policy is ClaimsRewards. It's not very often a homeowner will need to file a claim. Allstate will reward our homeowner's policy holders with up to 5% credit towards their renewal premium.
The last feature is called Deductible Rewards-for every year a homeowner goes without filing a claim, they will receive a $100 credit towards their deductible. On Day 1 of the policy they receive $100 off. This reduces our policy holders' out of pocket expense after filing a claim.
With an Allstate House and Home policy, customers won't be penalized for filing a claim, will be rewarded for not using it, and then are able to reduce their out-of-pocket expense if a claim is filed. Talk about a huge value!
If interested in learning more or getting a free quote, please give us a call at 775-345-3366.
We also specialize in Auto, Life, Condominium/Townhome, Renters, and Personal Umbrella Insurance.
Allstate where you are in good hands!
Website: allstate.com/brianligon
Facebook: facebook.com/brian.ligon.insurance
Phone: 775-345-3366
Email: brianligon@allstate.com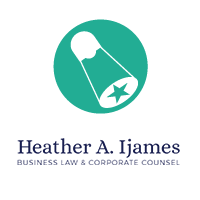 Law office of Heather A. Ijames
---
Business Law for Reno and Sparks
Heather has been corporate counsel to Homeowner's Associations, municipalities, residential developers, land development firms, technology pioneers, research organizations, restaurants, retail services, and a multitude of other professions and businesses who need legal counsel and advice as they take their businesses and organizations to the next level. 
Heather is a second generation attorney, utilizing pooled experience that spans almost fifty years, two states, six counties, and being in front of over fifty judges to represent the needs of small and large businesses alike.
Heather attended law school at the University of San Diego, and thereafter spent fifteen years in Southern California in civil litigation practice, with an emphasis on contested business transactions and employer rights.
In 2015, Heather came to Reno to practice in a more business-friendly state, opening her firm to meet the very specific need of fast-growing businesses that need to protect themselves as Reno earns its ranking in the national business community. Heather's legal arguments and memoranda have been in front of city councils, state legislatures, and even the Governor's Office. Her firm is ready to put your business first.
Contact Heather for more information on her services as a business law attorney.
Law Office of Heather A Ijames
Attorney
63 Keystone Ave, Suite 101
Reno, NV 89503
(775) 870-9199
www.ijameslaw.com