In today's fast-paced business world, staying accessible and responsive to clients and customers is paramount. However, juggling incoming calls while managing your core responsibilities can be overwhelming. That's where Front Office Staff comes in as your trusted outsourced provider and professional answering service for small businesses. Imagine the convenience of having your calls handled seamlessly, ensuring no lead slips through the cracks. And the best part? For a limited time, Front Office Staff is offering an exclusive promotion: 1 month of free call answering service. Today, we will explore the unparalleled advantages of Front Office Staff's service and how it can help you save money, maximize your ROI, and create an exceptional first impression.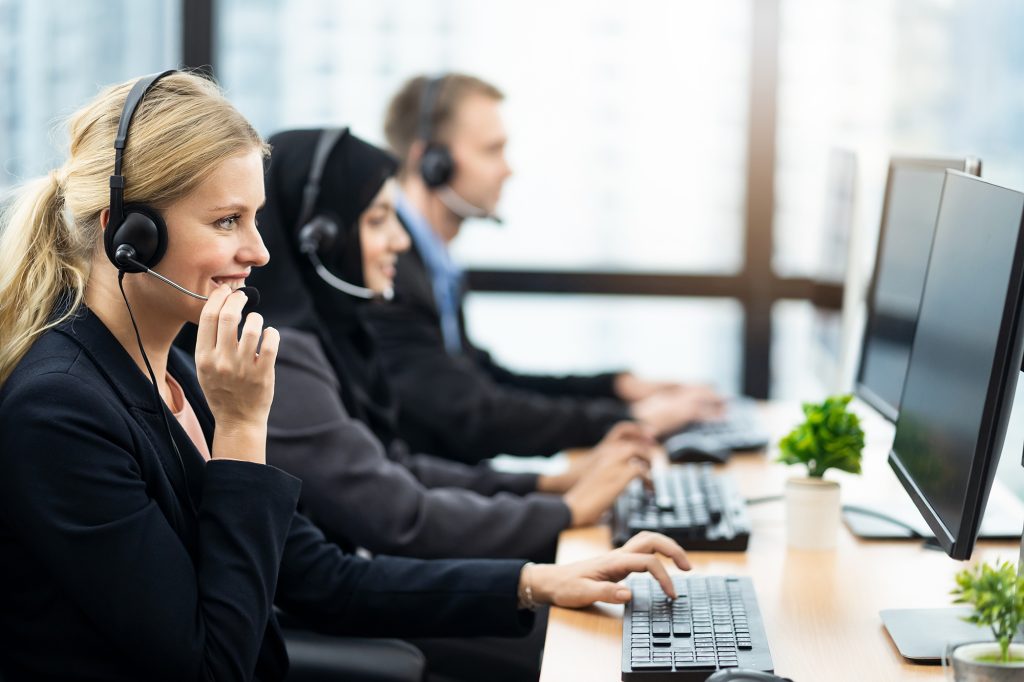 Streamlining Operations and Cost Savings:
No Overhead, No Worries
When it comes to hiring a dedicated receptionist, the costs can quickly add up. But with Front Office Staff, you can say goodbye to those expenses. By opting for their professional answering service, you eliminate the need for a dedicated employee, along with the associated costs of benefits packages, taxes, and special equipment. With Front Office Staff, you only pay for the service you need, making it a cost-effective solution for small businesses.
Say Goodbye to Telemarketers
Telemarketing calls can be a major disruption to your workflow, eating up your valuable time and energy. Front Office Staff filters out these unwanted calls, ensuring that you and your team can focus on the important tasks at hand. With their reliable call screening, you'll never have to waste another moment dealing with telemarketers.
The Right Call, Every Time
Front Office Staff understands the importance of directing calls to the right person within your organization. Their experienced receptionists are trained to handle your calls efficiently and professionally, ensuring that each call is routed to the appropriate individual or department. This seamless call management system saves you time and eliminates the frustration of callers being transferred multiple times.
Expertise Tailored to Your Business:
Your Trusted Partner in the Legal Field
For law firms and attorneys, having a reliable answering service is crucial. Front Office Staff specializes in providing exceptional call answering services for legal professionals. Whether you're in court, at a conference, with a client, or out of the office, Front Office Staff ensures that important calls are answered promptly and professionally, preventing missed opportunities and enhancing your firm's reputation.
Empowering Mortgage Lenders
Mortgage brokers and lenders have numerous responsibilities that demand their attention. Answering incoming calls in a timely manner can often be challenging. Front Office Staff recognizes the significance of each call in the mortgage industry. By partnering with them, you can rest assured that no leads will slip through the cracks, allowing you to maximize your business opportunities.
Supporting Contractors on the Go
Contractors are frequently on-site, working with tools and machinery, making it difficult to answer every incoming call. However, missing calls can result in missed opportunities and lost business. Front Office Staff offers a practical solution by handling your calls professionally. With their service, you can focus on your projects, knowing that your calls will be handled by skilled receptionists who understand the importance of each customer interaction.
Marketing Agency's Strategic Advantage
In the fast-paced world of marketing, every lead and client interaction counts. Front Office Staff acts as an extension of your marketing agency, ensuring that all sales calls are tracked and followed up on promptly. By leveraging their professional answering service, you can provide exceptional customer service, improve response times, and ultimately close more deals, giving your agency a competitive edge.
Meeting Diverse Business Needs:
A Wide Range of Professions
Front Office Staff's answering service caters to a diverse range of industries. Attorneys, CPAs, independent insurance brokers, chiropractors, realtors, IT businesses, web designers, graphics designers, landscapers, electricians, medical equipment suppliers, and many more have all benefited from their services. Regardless of your profession, Front Office Staff can customize their answering script to meet your specific needs, ensuring that every caller receives a top-quality first impression.
Seamlessly Connecting with Clients
Front Office Staff's receptionists are trained to be knowledgeable about your company's profile and capable of providing a wide variety of services. From answering general inquiries to scheduling appointments, their friendly and professional customer service creates a positive experience for your clients. By entrusting your call management to Front Office Staff, you can focus on delivering outstanding services while leaving a lasting impression on every caller.
Enabling Efficient Scheduling
Scheduling consultations promptly and efficiently is crucial for many businesses. Front Office Staff's answering service includes scheduling assistance, allowing you to manage your calendar effectively. By minimizing delays and ensuring quick response times, you can close more deals and provide exceptional service to your clients, ultimately driving growth for your business.
In conclusion, Front Office Staff Reno is not just an answering service; it is a game-changer for small businesses across various industries. By taking advantage of the limited-time offer of 1 month of free call answering service, you can experience firsthand the tremendous value it brings to your operations. Save money, increase efficiency, and deliver an exceptional customer experience, all while focusing on what you do best. Front Office Staff's team of professionals understands your unique requirements and ensures that your business receives the utmost care and attention. Don't miss this opportunity to maximize your ROI and unlock the full potential of your business.
Contact Front Office Staff today and discover the power of seamless communication with the premier answering service in Reno.