Front Office Staff Reno
Answering Service for Mortgage Brokers
Save up to $30,000/year by working with us!
Exclusive Offer
1st Month FREE with Unlimited Calls
Fill out the contact form to take advantage of this offer!
Should your loan officers and processors be answering phones or would you prefer them to stay focused on originating and closing loans?
Our answering service for mortgage brokers allows your team to deliver great customer service by freeing up your loan officers and processors to:
Provide the client with helpful information that can affect their interest rate
Work with borrowers to find the right monthly mortgage payment that fits their budget
Do the research for borrowers in order to find a program that's just right for them such as USDA, JUMBO or REVERSE
Help first time home buyers navigate through the process of buying a new home from start to finish
Assist borrowers with refinance options to take advantage of historically low interest rates, potentially saving them thousands of dollars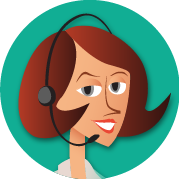 OUR PERSONAL TOUCH
One of the founders meets with every client to ensure we meet and understand each client's expectations and develop a service based on their industry and business needs.
We track caller data to and log how they heard of our client, where the call was transferred, and what type of messaging was done.
Incoming callers can be handled through text, email, or voicemail if busy.
Our staff handles all basic business information for you including office hours, fax numbers, directions etc.
Let Front Office Staff Reno help you and your team stay focused on originating and closing loans, not answering phone calls!
Phone Answering Services
Front Office Staff Reno is a family owned company that prides itself on being the best by differentiating its Reno call center service from the rest. With customized and personal detail, you can trust our call answering service to take care of your callers. We provide exceptional care with a drive to deliver comfortable conversations to represent your company in the best light possible. Learn more about Front Office Staff's call answering service in Reno.

Mike Richardson, Bay Equity Branch Manager
I use Front Office Staff – Reno for all my inbound calls. With my high call volume, their service has proven invaluable to me and my ability to stay on top of all my calls. I love that if I am tied up or can't take the call, they email me a summary so l can see what I missed and can be better prepared when I call them back. I've recommended them to anyone that will listen and I'll continue to do so. Thanks for all you do for my business and me!
Mike Richardson • Branch Manager • Reno, NV
Jared L. Peterson, Bay Equity Regional Vice President
Front Office Staff – Reno was able to streamline our way of doing business in our operation. Call it the perfect storm of 2020, but with Front Office Staff, we have been able to change the way we function and have gained great efficiencies. We don't worry about covering a phone system in our GJ office anymore and our smaller offices in Gunnison and Montrose now have a dedicated team to take the burden of answering the inbound calls off of them. This is all professionally handled by the team at FOS. Quick and responsive to ever-changing needs with many calls to handle and redirect, the team at FOS has really impressed us with how they have handled our inbound callers.
Jared L. Peterson • Regional Vice President • Grand Junction, CO