Answering Service for Contractors
Front Office Staff Reno is a family-owned company that prides itself on being the best by differentiating its Reno call center service from the rest. With customized and personal detail, you can trust our call answering service to take care of your callers. We provide exceptional care with a drive to deliver comfortable conversations to represent your company in the best light possible. Learn more about Front Office Staff's call answering service for contractors.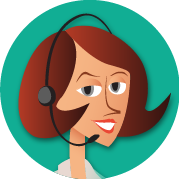 OUR PERSONAL TOUCH
One of the founders meets with every client to ensure we meet and understand each client's expectations and develop a service based on their industry and business needs.
We track caller data to and log how they heard of our client, where the call was transferred, and what type of messaging was done.
Incoming callers can be handled through text, email, or voicemail if busy.
Our staff handles all basic business information for you including office hours, fax numbers, directions etc.
CONNECT WITH US
Request a free quote and consultation to get started with your personalized contractor answering service.

Heather A Ijames – Law Office of Heather A Ijames Attorney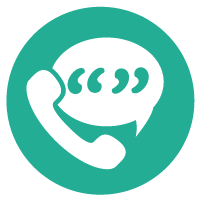 If you're not a receptionist for a living, then you shouldn't be answering phones for your business. I didn't realize this until I had wasted time, money, and worry on trying to answer my own phones. I was eager and hopeful to start my own law practice, but because of the particular type of law I practice and being a solo practitioner, I realized it would be a financial mistake to hire someone just to answer the few calls I get a week. That left me answering my own calls and hearing the surprised "Oh…" from potential clients when I did my own answering.
Generally, potential clients seemed confused when I answered my own phone, which I often interpreted as them wondering whether I was a good enough attorney for their matter.  Letting calls go to voicemail wasn't the solution; it was another problem. This is when I discovered Front Office Staff-Reno-Reno's Virtual Receptionist Service and decided to utilize them. I was grateful and hooked after the first month. I knew I'd never be without them again. They not only provide professionalism to your business without the steep price of hiring your own receptionist but the tailored-made manner they service your account will make you actually feel they only work for you.
I get all my messages the way I want them in email form, with direct links to the client's number so I can easily call back on my cell phone. When I know I won't be in for the day, I send out a simple email to Front Office Staff-Reno's Virtual Receptionist Service and they let people know I'm out and forward me all the messages. It's so incredibly tailored and professional; it's a no brainer to use them. And finally, since our businesses are only as strong as the people our clients first meet, I'm happy to report that my business continues to grow with Front Office Staff-Reno's Virtual Receptionist Service as my receptionist.