Answering Service for Contractors
Front Office Staff Reno is a family-owned company that prides itself on being the best by differentiating its Reno call center service from the rest. With customized and personal detail, you can trust our call answering service to take care of your callers. We provide exceptional care with a drive to deliver comfortable conversations to represent your company in the best light possible. Learn more about Front Office Staff's call answering service for contractors.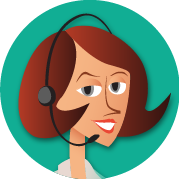 OUR PERSONAL TOUCH
One of the founders meets with every client to ensure we meet and understand each client's expectations and develop a service based on their industry and business needs.
We track caller data to and log how they heard of our client, where the call was transferred, and what type of messaging was done.
Incoming callers can be handled through text, email, or voicemail if busy.
Our staff handles all basic business information for you including office hours, fax numbers, directions etc.
CONNECT WITH US
Request a free quote and consultation to get started with your personalized contractor answering service.

Eric Larson, President of Essential Sign
"How does Front Office Staff make my business stronger? As a small sign shop we are always consumed in our work, whether that is focusing on creating a fresh design package for our clients, operating our printing presses, or out in the field performing a graphic installation. It is important that we stay focused on the task at hand so we are able to always perform at our best and do our best work without interruption.
Front Office Staff allows us to avoid those distractions. Knowing that all incoming calls are handled in a timely & professional manner keeps us focused. That focus has increased our quality & production capabilities.
Front Office staff also allows us to capture the next sale. We were able to craft the perfect script so all the relevant information is gathered for us. Saving us valuable time in determining the client needs. FOS provides us that info so when we get back in touch with the client we have the answers they are looking for and the perfect recommendations. This has allowed us to provide more accurate quotes and close the sales faster than we were able to before.
If you love what you do, I highly recommend Front Office Staff so you can go do more of it!!
Eric Larson
President, Essential Sign