Phone Answering Services
Front Office Staff Reno is a family-owned company that prides itself on being the best by differentiating its Reno call center service from the rest. With customized and personal detail, you can trust our call answering service to take care of your callers. We provide exceptional care with a drive to deliver comfortable conversations to represent your company in the best light possible. Learn more about Front Office Staff's call answering service for contractors.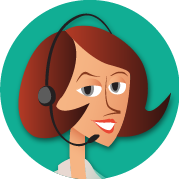 OUR PERSONAL TOUCH
One of the founders meets with every client to ensure we meet and understand each client's expectations and develop a service based on their industry and business needs.

We track caller data to and log how they heard of our client, where the call was transferred, and what type of messaging was done.

Incoming callers can be handled through text, email, or voicemail if busy.

Our staff handles all basic business information for you including office hours, fax numbers, directions etc.
CONNECT WITH US
Request a free quote and consultation to get started with your personalized call answering service.

Jared L. Peterson, Bay Equity Regional Vice President
Front Office Staff was able to streamline our way of doing business in our operation. Call it the perfect storm of 2020, but with Front Office Staff, we have been able to change the way we function and have gained great efficiencies. We don't worry about covering a phone system in our GJ office anymore and our smaller offices in Gunnison and Montrose, now have a dedicated team to take the burden of answering the inbound calls off of them. This is all professionally handled by the team at FOS. Quick and responsive to ever changing needs with many calls to handle and redirect, the team at FOS has really impressed us with how they have handled our inbound callers.
Jared L. Peterson • Regional Vice President • Grand Junction, CO