Running a small business requires juggling multiple responsibilities while striving to provide top-notch customer service. One area that often poses challenges for small business owners is managing incoming phone calls. The solution lies in partnering with a reliable and professional answering service that can handle calls with efficiency and professionalism. Front Office Staff in Reno is the ideal choice for small businesses seeking to enhance their operations and customer experience. We will explore the persuasive advantages of Front Office Staff's answering services and how they contribute to small business success.
Effective Call Handling: A Vital Aspect for Small Businesses
Every interaction with a potential customer holds immense value for small businesses as it presents an opportunity to leave a positive impression and gain new clients. Often, the initial point of contact occurs through phone calls, emphasizing the importance of handling these interactions with professionalism and efficiency. However, for small business owners who already wear multiple hats and lack the resources to hire a full-time receptionist, managing incoming calls can be a challenge. Fortunately, Front Office Staff's exceptional answering services provide a solution that addresses this crucial aspect.
A Cost-Effective Answering Service Solution for Small Businesses
Front Office Staff's answering services offer a significant advantage for small businesses by providing a cost-effective solution. Hiring a full-time receptionist can strain the financial resources of businesses operating on tight budgets. By outsourcing call handling to Front Office Staff, small businesses can effectively reduce staffing expenses and redirect those resources towards other critical areas, such as marketing, product development, or expansion efforts. This cost-effective approach allows small businesses to prioritize their growth initiatives while ensuring that their customers receive the attention and care they deserve.
Professional Representation
Every missed call is a missed opportunity for small businesses to connect with potential customers and make a positive impression. Front Office Staff's professional receptionists ensure that every call is answered promptly and handled with utmost professionalism. They undergo extensive training to understand your business and its unique needs, enabling them to provide personalized service to callers. By entrusting call handling to Front Office Staff, small businesses can project a professional image, build trust with customers, and leave a lasting positive impression.
Increased Productivity
Answering phone calls can be a distraction that hampers productivity and takes valuable time away from core business tasks. Small business owners and employees often find themselves constantly interrupted by phone calls, hindering their ability to focus on critical responsibilities. By delegating call handling to the experts at Front Office Staff, small businesses can maximize their productivity and efficiency. Owners and employees can concentrate on core tasks, knowing that their calls are being professionally managed by Front Office Staff's receptionists. This allows for better time management and ensures that essential tasks receive the attention they deserve.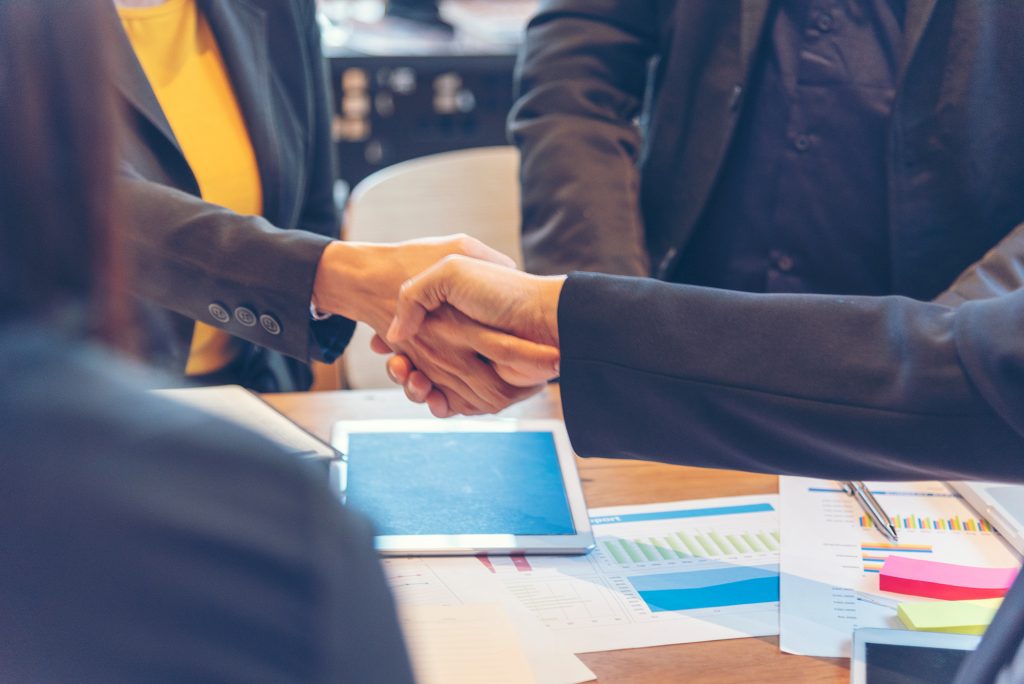 Customized Services Tailored to Your Business
Front Office Staff understands that each small business is unique, with specific needs and requirements. They take the time to develop a detailed profile of your business, including the nature of your operations, the types of services you offer, and the specific protocols you follow. This enables their receptionists to provide personalized service to callers, ensuring that they receive accurate information and assistance. Whether it's scheduling appointments, forwarding urgent messages, or answering frequently asked questions, Front Office Staff's receptionists tailor their approach to align with your specific business objectives and operations.
Seamless Integration with Existing Systems
Transitioning to an answering service may raise concerns about the integration of new systems and processes. However, Front Office Staff ensures a seamless integration with your existing operations. Their advanced phone technology and software allow for call transfers, message forwarding, and comprehensive call logs. Whether you're in the office, on the go, or enjoying some time off, Front Office Staff ensures that you have complete control and visibility over your incoming calls. They provide the flexibility to handle calls according to your preferences, keeping you informed and in control of your business communications.
Client Testimonials
Front Office Staff's reputation for excellence is reinforced by the testimonials of satisfied clients. Let's hear from a few small business owners who have experienced the benefits of partnering with Front Office Staff:
Jim Proctor, Owner of Meridian Advantage:
"Because too few of us get the recognition that is deserved, I thought I would pass along the consensus of comments I receive regarding your services. One of my longtime friends recently said that of all the receptionists I've had over the years, the one that just took their call was the most professional and pleasant that I've had in a long time. Today, I left my office for lunch, and the person I had lunch with also said how professional all of you are. When I came back and checked my voicemail, one client, along with their message, left yet another compliment for Front Office Staff-Reno saying whoever answered the telephone was delightful and very thorough. I'm not even soliciting comments, and they keep coming in! As I've spent entirely too much on flowers lately, these compliments will just have to be my gift to you and all your staff. Keep up the good work!"
Heather A Ijames, Law Office of Heather A Ijames Attorney:
"If you're not a receptionist for a living, then you shouldn't be answering phones for your business. I didn't realize this until I had wasted time, money, and worry on trying to answer my own phones. I was eager and hopeful to start my own law practice, but because of the particular type of law I practice and being a solo practitioner, I realized it would be a financial mistake to hire someone just to answer the few calls I get a week. That left me answering my own calls and hearing the surprised 'Oh…' from potential clients when I did my own answering."
Front Office Staff in Reno provides small businesses with a valuable solution for handling incoming calls professionally and efficiently. By outsourcing call handling to Front Office Staff, small business owners can save on staffing costs, project a professional image, and increase productivity. The customized services offered by Front Office Staff ensure that each call is handled according to your specific business needs, leaving a positive impression on callers and potential customers. Take the first step towards enhancing your small business's success by partnering with Front Office Staff and experiencing the benefits of their exceptional answering services.