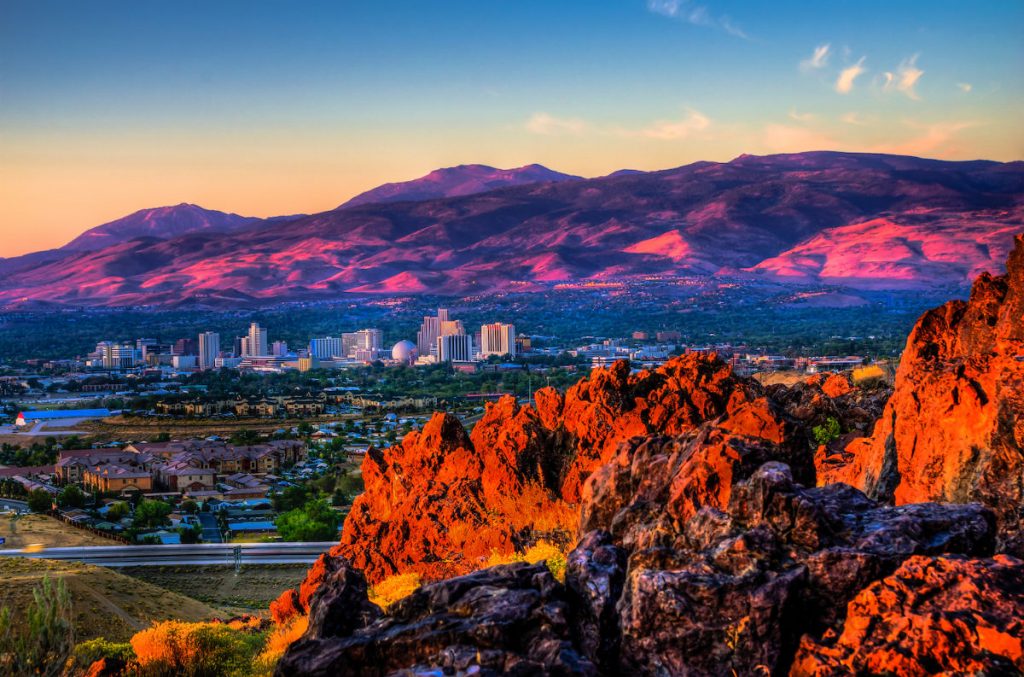 Rates are at Historic Lows and Home Equity Hits Unprecedented Highs!
U.S. homeowners are enjoying the largest equity gains in history.
Americans with mortgages saw home equity increase by an average of $17,000 between July and September 2020, and nationwide equity topped $1 trillion for the first time ever.
In December 2020, the rate of existing-home sales reached its highest level since 2006, closing the year with gains in six of the last seven months. The annual sales rate of 6.76 million was up an incredible 22.2% from the year before.
Record-low mortgage rates and declining inventory led to an acceleration of home prices during much of 2020, surprising during a pandemic when millions of Americans lost their jobs.
But the growing imbalance between supply and demand kept home prices rising. The median price of a single-family home in Reno has reached $500,000. Homes in Reno saw a sales price increase of 23.5% from December 2019 to December 2020.
The increase in home equity will likely continue through 2021. While demand for homes is still high, fueled in part by the stay-at-home culture of the coronavirus pandemic, supply is incredibly low. Just 1.28 million homes were available for sale at the end of November – down 22% from a year earlier and lowest since the National Association of Realtors (NAR) began tracking the metric in 1982.
If you're a current homeowner with significant equity, your purchasing power is greatly increased. If you sell, you can use the profits to make a large down payment on your next home. Combined with today's historically low-interest rates, it's a perfect home buying environment.
Contact us at Bay Equity today! We understand your house is your home—not a loan. We know this because we've always been in the business of caring about our customer's journey, writing our story right alongside yours. Let us guide you through the mortgage process.
Mike Richardson
Branch Manager
NMLS ID# 1195440
mrichardson@bayeq.com
www.BayEq.com/Reno
775-685-4678
200 S. Virginia Street, Suite 220, Reno, NV 89501
Not intended to solicit loans in states I am not licensed in. Bay Equity LLC. Equal Housing Lender. This is not a commitment to lend or extend credit. Restrictions may apply. Rates may not be available at time of application. Information and/or data are subject to change without notice. All loans are subject to credit approval. Not all loans or products are available in all states. Bay Equity LLC, 770 Tamalpais Drive, Suite 207 Corte Madera, CA 94925; NMLS ID#76988. Arizona Mortgage Banker License #0910340. Licensed by the Department of Financial Protection and Innovation under the California Residential Mortgage Lending Act- #4150077. Colorado Mortgage Company Registration #76988 – CO-MLO# 100512801. Idaho Mortgage Lender Broker License #MBL-7852. Nevada Mortgage Company License #3918. Licensed under Oregon Mortgage Lender License #4845; Licensed under Oregon Mortgage Servicer License #MS-20. Washington Consumer Loan License #CL-76988; NMLS ID#76988, click here: www.nmlsconsumeraccess.org/EntityDetails.aspx/COMPANY/76988. NMLS consumer access: www.nmlsconsumeraccess.org/EntityDetails.aspx/COMPANY/76988 BECH-210310-2.0
Sources:
https://www.cnbc.com/2020/12/10/homeowners-gain-1-trillion-from-pandemic-driven-housing-boom.html
https://apnews.com/article/las-vegas-reno-9e6a45a975207e883d0a2f88b717b006