Start the New Year off right with a virtual answering service that is HIPPA compliant. Using a HIPAA compliant answering service supports your team and ensures you have extra time to focus on completing the copious amounts of internal tasks that present themselves daily.  
Find out how a HIPAA compliant medical or dental answering service can improve office efficiency, contribute to customer satisfaction, and increase your return on investment.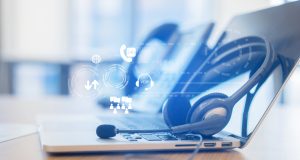 Benefits of Switching To A HIPAA Compliant Answering Service 
Both your patients and team members feel the benefits of using a call answering service, especially if you're working in the medical or dental field. HIPAA compliant medical answering services are trained to know and abide by the strict government rules and regulations in place to protect your patients personal information.
Save Money On Payroll
Hiring a HIPAA compliant answering service is a great way to save money and alleviate staff members fatigue. Virtual medical receptionists are proven to lower operating costs and help you avoid overstaffing. Most HIPAA compliant answering services offer low cost subscription plans that can be customized to fit your needs.
Get Help When The Unexpected Occurs
Besides having the ability to shrink your business' yearly payroll cost, virtual receptionists help your business prepare for the unforeseen. Do you need to solve staffing shortages or fill employee absences during unexpected family leaves? HIPAA compliant medical answering services offer you some flexibility with month to month contracts.
Improve Customer Satisfaction
HIPAA compliant answering services have the training to keep your patients happy, but also protect their personal information. Staff members know how to remain relatable and empathetic to your patients' concerns while also accurately documenting information. The ability to focus on your clients needs means you will be able to nurture customer relationships in and out of the office.
Improve Response Times
Quickly addressing your patients' concerns and fulfilling their objective for calling is another benefit that maintains customer satisfaction. Medical or dental answering services connect your patients to a representative that is HIPAA compliant right away. Experience your patients' joy when they never have to wait on hold.
Never Miss A Call
Missed calls could lead to lost revenue for your medical or dental office. Many new patients make a list of the doctors they are interested in and then call around to see who they connect with first. Pick up every time with an answering service that connects your patients directly to a human. 
Furthermore, take care of your current patients' needs even when you're out of the office by connecting them to a HIPAA compliant answering service. Give them a chance to make appointments or help them with questions they might have outside of business hours.
Customize Your Phone Services
Are you looking to send out appointment reminders or prioritize urgent calls? Some HIPAA compliant answering services give you a chance to customize what kind of services they provide for your health practice. When shopping around, be sure to think of all the functions you want your healthcare answering service to supply and ensure you get everything you need to improve patient communication.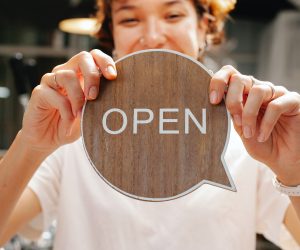 Front Office Staff Reno Offers Help Nationwide 
Let us be your answer! Our family owned and operated business is committed to connecting you with the finest call answering services no matter where you're located. Contact Front Office Staff Reno to get a quote and find out more about our first month free special.  We can help your medical or dental office answer every call with our personalized virtual receptionist service that is HIPAA compliant. 
Get a quote now to connect your patients with a professional, reliable, and friendly phone service at a fraction of the cost.