Misconceptions About 24/7 Call Services
Some companies believe that they are losing business on after-hours calls and weekend calls due to not having a receptionist or call center there to answer client and customer questions outside of typical office hours. We will examine why some businesses prefer the assistance of a 24/7 call answering center, and also why this route may not be the best for your company in the long run, with the smart alternative of Front Office Staff Reno. 
Some common reasons businesses see a 24/7 call service as the solution to whatever may be lacking in their current business communications when it comes to serving clients and customers are the following: 
A previously proven need

A large volume of calls

A diverse market or clientele

E-commerce businesses or time-sensitive customer needs

Need full-time customer support but lack resources
Weaknesses of 24/7 Call Answering Services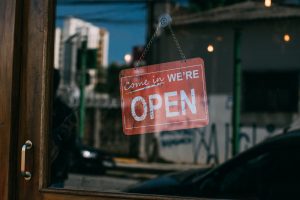 As with every resource-based decision a company has to make, there are pros and cons to each option. Round-the-clock answering services may sound ideal, yet there are significant drawbacks. Front Office Staff Reno has noted that for those businesses who see 24/7 call services as the only sensible choice, it is a misconception that their calls are being lost. This is because most basic businesses that utilize a 24/7 call center don't always require this service as much as they may think they do.
Take a look at the following disadvantages or cons of 24/7 call answering services: 
Noticeable lapses in service quality

: If your nighttime versus daytime support staff differ, for instance, customers will notice the less effective one. If there is also a surge during one half of the day and very little traffic during the other, that can overwhelm the staff, and may leave some calls out if they just can't get to them in the time they require.  

The cost might not be worth it

: Round-the-clock service is a commitment requiring multiple shifts for many representatives who have competing tasks. If you don't need so many representatives at one time, this could hinder company revenue, along with the overall costs to manage your call center. Research has found that call centers in the U.S. charge an average of $25 – $65 an hour, while those out of the nation average $8 – $18 an hour, due to the lower cost of living in some countries outside the United States. Factor in additional fees, equipment, and training, and you will just have to calculate if your company will profit from 24/7 call service in the long run. To help you out, Front Office Staff Reno can pull reports to find out just how many calls a client is really receiving after-hours and on weekends. It may be less than you thought!  

Less personalized service

: 24/7 staff in a call center will be rotating, which means any agent may need to answer the call without confusing your prospect or having to know much about your business. This requires your company to provide a simple script for any agent to follow in order to have enough knowledge about what they may be asked. This kind of service will inevitably lead to some agents having more familiarity with your business and customers than others, which can result in noticeably less personalized call answering services.

Questions might not be answered

: After all of this, you might still wonder if your calls could have been handled more effectively and at a lower cost during business hours. 
Front Office Staff Reno Does 24/7 Call Services Differently

At Front Office Staff Reno, we serve as the virtual receptionists and call answering service for your business. Our team takes the worry out of having to set up an after-hours call service for your business that inconveniences your employees, is expensive, or where you just miss important details due to a poor communication system. Front Office Staff Reno can program your company's calls that occur during after-hours and weekends to go to an on-call team member's cell phone, where they will receive your client's messages using a transcription service that then sends a message to the team member's computer and smartphone. 
Not sure if our services will work for your company's call statistics? Not to worry – Front Office Staff Reno can pull reports to find out just how many calls a client is really receiving after-hours and on weekends. It may be less than you think!   
Front Office Staff Reno is a family-owned and operated business committed to excellence and accountability to deliver the best call answering services possible, to help your business succeed. Our friendly and professional staff make the effort to become well-versed in your business profile so we can tailor our services to your specific receptionist needs. We assist with the needs of a business in any industry, yet we do specialize in attorneys and law firms, general contractors and trade workers, insurance companies, and marketing/web design agencies. When you choose Front Office Staff Reno, your clients will swear we're sitting in your front office!  
Still not convinced? Our after-hours programming works when our clients save money, as we don't charge for calls that come through our system during weekend hours. Clients only pay for live receptionist calls, which ultimately saves their money as they are still capturing all new business. 
Let Front Office Staff Reno be your answer when it comes to providing efficient and professional call services for your clients! Contact us today to learn more.