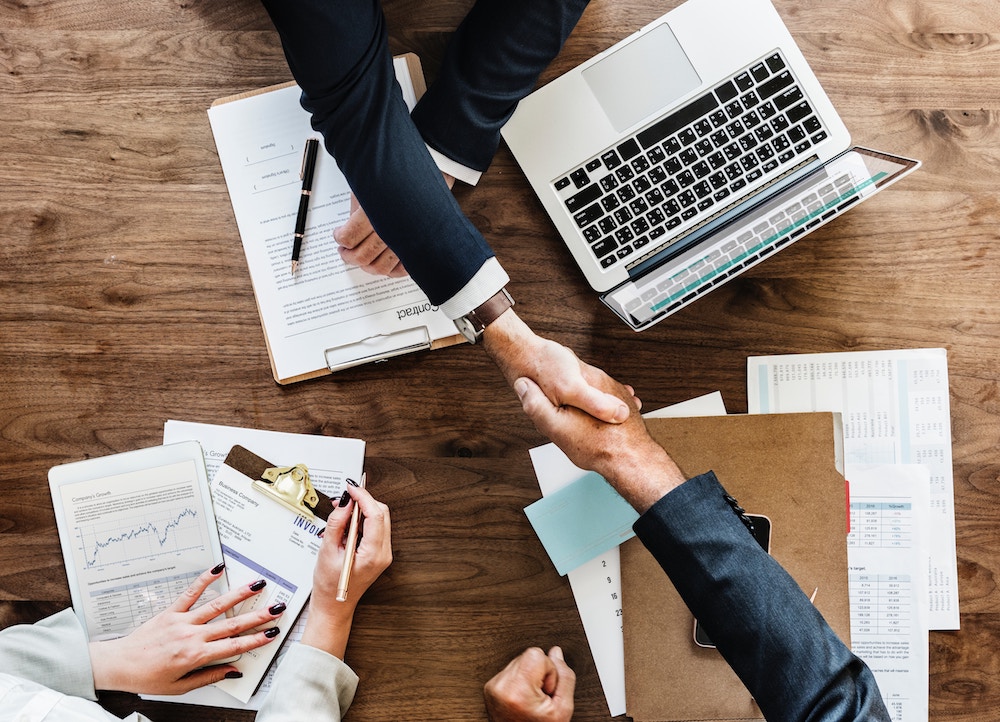 Now that the economy is finally booming again, it's time to start building your business back up. As more and more business is coming in, you are going to quickly realize that you need more people on staff. During the recession, it was much easier to find employees because so many people were looking for jobs. Now, many businesses are struggling to find enough staff. When you think of solutions to this problem, a call answering service might not come to the top of your mind, but it should. Front Office Staff is Reno's top call center service. There are several ways a call answering service can help you staff your business.
No Distractions

Staffing a business takes a lot of time and effort. From creating and placing ads to setting up and conducting interviews, the hiring process can take several weeks or even months. In order to be able to complete all of this, you need to be able to focus. If you are receiving calls and scheduling appointments all day, staffing can be pushed to the back burner. Allowing a call answering service to handle your calls will remove all distractions and enable you to focus on staffing your growing business.

Calendar System Management

Creating and managing a calendar system can be a daunting task. If your business is having a hard time finding enough staff, dealing with a calendar system can add unnecessary stress. Employ a virtual receptionist service to handle your calls and calendar system.

Professional Image

When entrusting an answering service with your phone calls, you are also trusting them to uphold your professional image. If you are using these services to handle your calls while staffing your company, the importance of your image is at an all-time high. When a potential employee calls your business, you want a professional to answer the phone and their questions.
Let Front Office Staff-Reno Be Your Answer
While you work on staffing a team, Front Office Staff-Reno has highly skilled receptionists who can answer your calls and schedule your appointments. We know that you need to be able to focus on your search, so we have you covered. Our call answering service can be just what you need to staff the perfect team!
Connect With Our Reno Call Center Service
Check out what our clients have to say:
"Before I had the Front Office team, it seemed like I couldn't get through a phone call without another call coming in. I either had to put my caller on hold or let the incoming call go to voicemail. To call back, I had to access my voicemail, find a pen, jot down the message and dial the number. This usually was taking place while I was driving. I was the guy you didn't want to be driving next to. Now I can take my calls when I can focus on them. Front Office Staff is the team behind my one-touch callback option. They set us up so that with the touch of the screen you have our full attention.
Front Office Staff-Reno, VIP Roofing's reception team, keeps us connected at a new level. The truth is, Front Office Staff-Reno helps us do our job better, with more focus and efficiency…and a lot safer. They also figure out who really needs to take the calls. Marketing calls go to Liz; bookkeeping issues go straight to our office manager, Colleen, bids and estimates go to Max & Travis this takes me out of the middle and gets the caller what they need quickly. The other part I love is that in a crisis, our clients don't just get my voicemail. We have a team figuring out how to solve the problem. Gotta love them."
Max Ker, Owner • VIP Roofing
"I have had the pleasure of Front Office Staff-Reno handle my incoming phone calls for about 6 years now. I'm constantly amazed how many favorable comments I receive from my clients about the service. Most callers believe they are talking to a receptionist in my front office, and are therefore very willing to leave all their callback information. This wouldn't happen if their call was answered by an answering machine or voicemail. I highly recommend Front Office Staff-Reno for your business."
Terry Shepro, Owner • Shepro Insurance Services
"Because too few of us get the recognition that is deserved, I thought I would pass along the consensus of comments I receive regarding your services. One of my longtime friends recently said that of all the receptionists I've had over the years, the one that just took their call was the most professional and pleasant that I've had in a long time. Today, I left my office for lunch, and the person I had lunch with also said how professional all of you are. When I came back and checked my voicemail, one client, along with their message, left yet another compliment for Front Office Staff-Reno saying, whoever answered the telephone was delightful and very thorough. I'm not even soliciting comments and they keep coming in! As I've spent entirely too much on flowers lately, these compliments will just have to be my gift to you and all your staff. Keep up the good work!"
Jim Proctor, Owner • Meridian Advantage