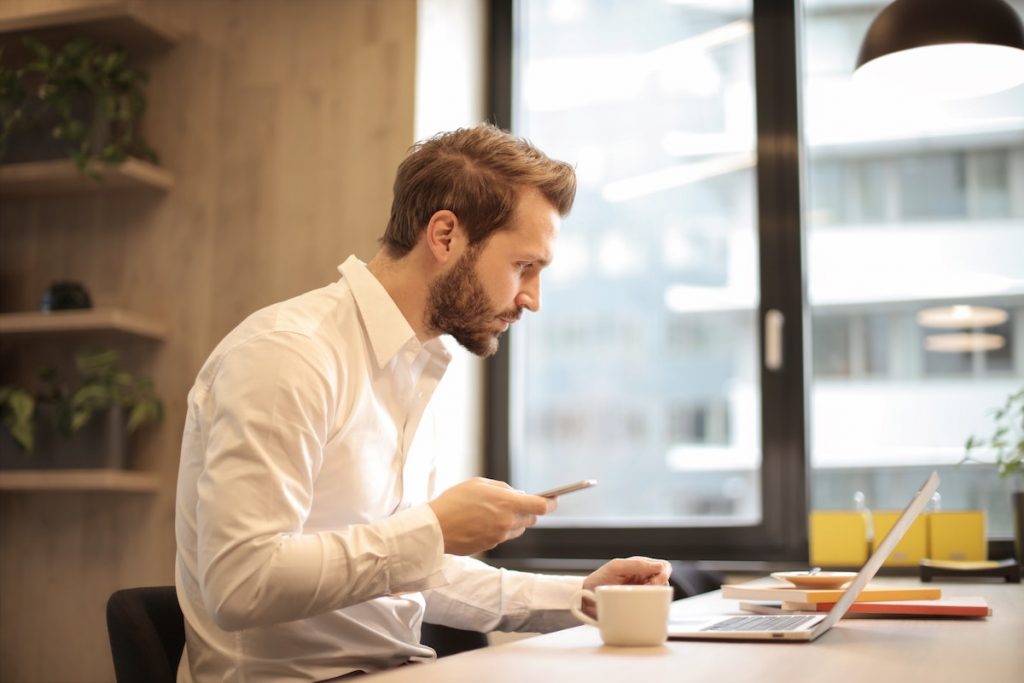 The recession is over. Are you taking this opportunity to improve your business?
When the US was suffering from the recession, businesses were not able to even think about expanding. The focus was shifted from growth and maximizing profits to just trying to stay afloat. The recession was a difficult time for businesses, but we have come a long way and are now experiencing a booming economy. It is now time to shift the focus back to expansion and growth for your business and use a professional answering service.
Now that you have the ability to use your profits to expand your company, take advantage of this opportunity. Take your business to the next level! Put those extra profits towards an expense that will greatly benefit your business, like a professional answering service. Hiring an answering service for your business is a great step towards expanding and improving your business!
A professional answering service can be your ticket to expansion and growth!
Whether you're an attorney, contractor, dentist, or any other business owner, a professional answering service can help take your business to a new level. Because most businesses rely on telephone communication to keep their business running, this kind of service can be perfect for any company. There are endless benefits to hiring a virtual receptionist for your business, here are a few:
No more missed calls or stress

With the importance of communication these days, missing a call can mean losing a potential client. If you're using your own cell phone to take business calls, you know how difficult it can be to always answer your phone. You can remove the stress of taking your own calls by investing in a professional answering service for your business. A call center service in Reno like Front Office Staff will answer all of your phone calls and handle the call in whatever manner is required. Trusting a virtual receptionist with your phone calls is the best way to make sure your company never misses a call and that your customers remain happy.

Professional, personalized service

Often times, a phone call is a potential client's first interaction with your company. With that being said, you want your calls to be answered professionally to create great first impressions. Answering services are designed to be a seamless extension of your business using professionally trained receptionists to protect and build your company's credibility. In addition, these receptionists are trained on your business's operations and techniques. When a client or potential client call, the receptionist is able to answer questions about your business, schedule appointments, and transfer the call to the right person.

Calendar system management

Keeping track of all the dates and times of various appointments and client meetings can be difficult. A specialized answering service for your company can create and manage a calendar system customized to your needs. No matter what kind of business you run, the implementation of a calendar system that is integrated with your answering service can take your business to the next level!
Let Front Office Staff-Reno Be Your Answer
If you're ready to take your business to the next level, connect with Front Office Staff-Reno. We can be your answer! Our professional answering service can be customized and configured, so we seamlessly fit into your business. We pride ourself on being the best by differentiating our phone answering services from the rest with customized personal details. Use the booming economy and our call center service as your chance to start expanding your business, regardless if you're located in Reno, NV!
Check out what our clients have to say:
"I am an Allstate Insurance Agency in Georgetown, Texas, and I have been using the services of Front Office Staff-Reno since 2010. They have become an important, integral part of my business by providing professional representatives to assist us with answering our phones and always making sure that every one of our customers is answered by a live, caring person to assist them with getting their call to the right place. Their service has allowed us to focus our attention and financial resources to better serve our customers without worrying as much about having to answer every incoming call to our small business. The savings of not having to pay for a full-time person to answer our phones have allowed us to spend more on marketing and increase our new business. Great investment!"
– Bryan E. Jamison, CIC • Allstate Insurance- Jamison Agency • Georgetown, TX
"We have been working with Front Office Staff-Reno, for over 4 years. We tried several options for our receptionist services prior to using FOS. Even with the complexity of our company and the need to filter calls, FOS has been great. They provide the caller with a very positive experience to get them to the best person as quickly as possible. FOS has been extremely patient and helpful with every step as we experimented with the best call flow for different circumstances. Their staff is very well spoken, extremely friendly and assists in every way possible. We appreciate them being the face of our company!"
– Missy Emerich • 5QGroup • Rochester, Minnesota