Are we in a Recession or Not?
These are uncertain times for business owners. It's difficult to retain talent and navigate an economic landscape teetering on a recession, all while managing day to day activities. As a Reno family-owned and operated business, Front Office Staff Reno's Virtual Receptionist Service is no stranger to the issues that businesses around us face. Even with these factors contributing to a changing workforce dynamic, our professional answering service remains steadfast. When utilizing our virtual receptionist services, your business will receive local, professional, and cost-effective use of each call.
Calls Answered Locally. No Foreign Outsourcing.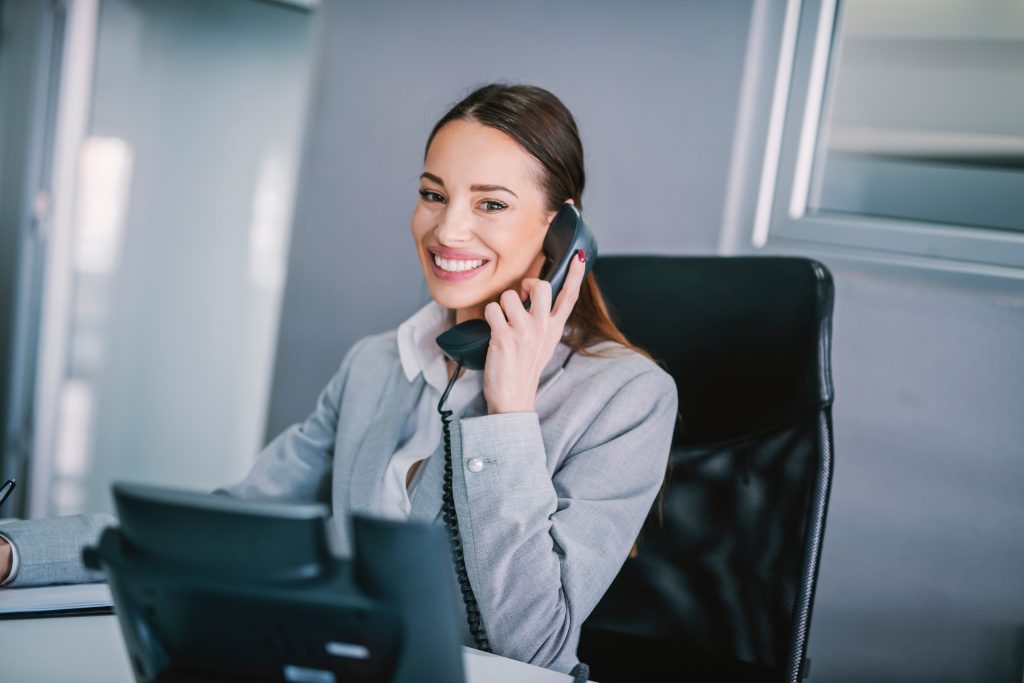 F
ront Office Staff Reno's virtual answering servicealleviates administrative duties within your company. A valid concern people have with call services is that an outsourced worker in a foreign country will answer on the other side. Unlike other call answering services, we do not outsource our talent. Each call is answered within three rings by one of our highly-trained receptionists right out of our Reno call center.
By utilizing the latest technology, we are able to carry out customized greetings, scheduling, voicemail integration, automated messaging capabilities, and more. Although we are a call center service in Reno, we do service small to medium-sized businesses throughout the Continental US and Canada. Our team handles your calls whether it is 5 pm Pacific Time or Eastern Standard Time. If your business requires special time accommodations, we can make a plan to work with your schedule. The client on the other line will never even guess that you're using an offsite service!
A Professional Voice on the Other Line.

T
his economic landscape can make it difficult to retain and train administrative staff to adopt the professional tone you want your business to convey. How can you ensure that every single call is answered in a timely fashion, and that revenue isn't walking out the door when a caller's questions aren't addressed accurately and politely? When someone calls your business, the person on the other line needs to make a positive first impression.
Every virtual receptionist at our call answering service is trained for several months on professional phone etiquette. We also develop a detailed script and company profile for each of our clients. In doing so, we learn the ins and outs of your business to ensure consistent, accurate information sharing. The result is an informed, live receptionist service providing a polished first impression. Customers never realize their calls are answered from the best virtual office Reno offers, and will comment on how friendly and professional your receptionist is. Callers are never rushed and are always greeted by a member of Front Office Staff with a smile in their voice!
Reduce Costs, Stress, and Turnover.

The reason you hire administrative staff in-house is to immerse them in your company's professional culture and train them on how to best respond to various situations over the phone. These days, high turnover is common, and it can be very costly to retrain those positions within your company. If you're here, you're probably fed up with the hiring process and are looking for a cost-effective solution to have your calls answered.
Front Office Staff Reno's Virtual Receptionist Service can save you the burden of hiring another unreliable receptionist and reduce your personnel on-boarding, training, and compensation costs. In essence, you'll be saving around $30,000 (the average salary of an administrative professional) and reinvesting a small portion of that into our HIPAA compliant answering service. With our monthly subscription fee, you receive reliable, consistent call-answering that is well worth the investment.
Yes, we do require a contract, but it's month-to-month and very straight-forward. We are so confident that you'll enjoy the cost-benefits of our services that the first month of virtual receptionist services is on us. We even have some businesses that utilize our services solely during their busy season. We're no stranger to adapting to individual client needs, and our goal is to be easy to work with, not add to your stress. To cancel, all we need is a written, 30-day notice.
Let Front Office Staff Be Your Answer
Despite our current economic state and the stereotypes of call centers, Front office Staff's Reno virtual receptionist service will provide your business with localized customer service, a polished first impression, and the peace of mind knowing that your dollar is going towards a receptionist service that will show up every day. Don't worry if we're nearing a recession. Take this opportunity to try Front Office Staff Reno's Virtual Receptionist Service and get your first month free.
To take advantage of this offer, give us a call at 775-353-6600 and ask for Rena, or fill out our contact form.