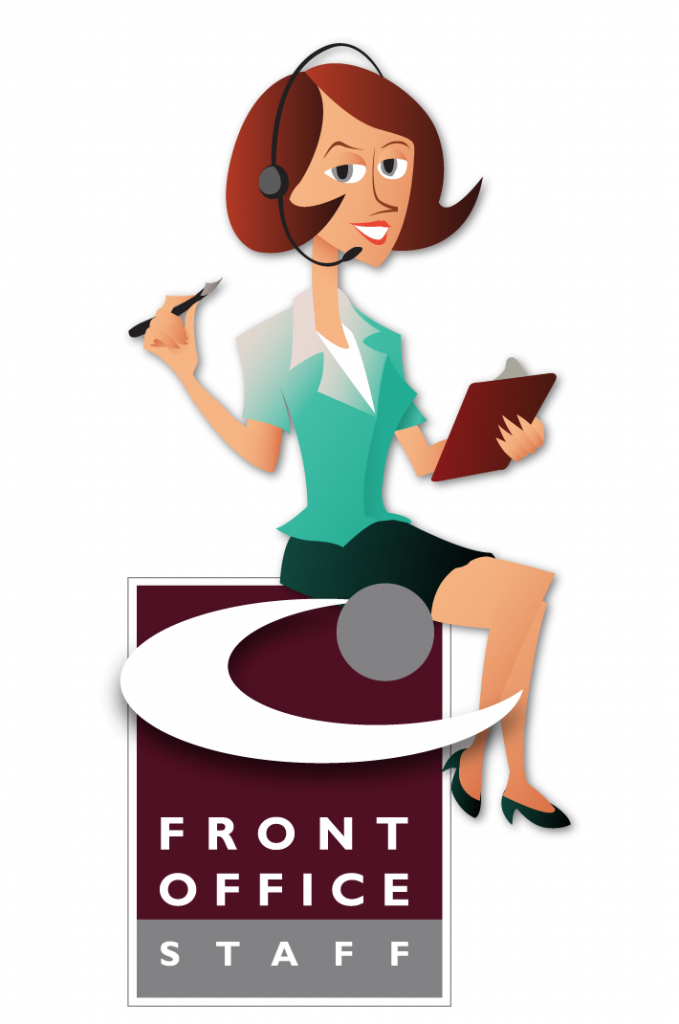 It's easier than you think to enhance your business's image and reputation within your community. Incorporating a call answering service into your business strategy helps you hone in on your opportunity for growth and success, skyrocketing you to the top of your industry. By hiring a virtual answering service for small businesses, you give yourself an advantage over your competition. You will be able to stay ahead of your calls and appointments, provide exceptional customer service to your clients, and have more time to grow your bottom line. 
So, what are you waiting for? Connect with Front Office Staff-Reno today to see how our virtual answering services can boost your business today!
---
Benefits of Hiring an Answering Service for Small Businesses
#1 Boost staff productivity
Incoming phone calls pose a huge distraction, but that doesn't mean they aren't an important part of your business. Incoming calls often account for more than 70% of the communication that occurs between you and your customers. This means that it's crucial to tend to your phones as often as possible, even though it may be difficult at times. 
Thanks to answering services for small businesses, there is a better way to have all your calls answered while keeping your staff productive. While phone calls may disrupt your workflows and hamper your staff's productivity, an answering service's main focus is to answer all incoming calls and tend to your customers' needs. This frees up time for your staff and helps them stay on task.  
#2 Control labor costs
A small business's number one expense is often their labor costs. Labor costs can add up and get out of control quickly, especially for startups and other small businesses that lack the budget for a large staff. Fortunately, you can hire an entire team of virtual receptionists for a fraction of the cost of an in-office administrator. 
An answering service for small businesses eliminates the need for a receptionist who works in-house, saving you thousands of dollars on admin salaries. This is a cost-effective way to manage your calls and provide exceptional customer service while getting to invest your saved money back into your business.  
#3 Maximize your ROI
Your return on investment, also known as ROI, is extremely important to the success of your business. If the money you put into your business is not effectively bringing in more revenue, then your ROI is going to be low, which can negatively impact your finances. For example, if you spend money to market your business but fail to capture the leads that come from those investments, then your ROI is going to be very low.
You'll miss out on critical sales opportunities if your phones are going unanswered. You need your promotional efforts to be successful to maximize your ROI, which means you need to make sure all of your calls are being answered promptly. An answering service ensures that calls never go unanswered and your promotional efforts are never wasted. 
#4 Capture more leads
Call answering services have the ability to train their virtual receptionists to recognize when a caller is a reputable lead. Unlike virtual receptionists, in-house receptionists may not have the necessary training to handle lead generation, lead nurturing, and recognizing when a customer intends to purchase services or products. Fortunately, virtual receptionists are trained to identify the callers who are truly interested in the business, and those who are not.
#5 Reliable and consistent service
Busy in-office receptionists try their best to answer every call with a friendly demeanor and superior service. However, when phone calls and other tasks become overwhelming, potential clients and current customers may be able to sense those emotions over the phone, which can hinder their experience. An answering service's number one priority is delivering quality service each and every time. This ensures reliable and consistent service that makes your clients, and you, happy. 
#6 No training necessary
Training a new employee takes time and effort, and can end up costing your business money if turnover becomes an issue. Utilizing a call answering service for small businesses eliminates the need to train and monitor new employees, allowing you to focus on other important business objectives.   
#7 Improved office management
Not all businesses have the proper equipment, tools, or staff that they need to run a successful front office. This can result in missed sales opportunities which hinder your business in several ways. Fortunately, answering service centers are equipped with the best staff and technology to handle all aspects of running your office even from a remote location. Front Office Staff-Reno offers a variety of services to help you manage your business office efficiently and effectively. 
#8 Focus on your value-added services
Value-added services help you stand out from your competition. Customers come to you because of the added characteristics that differentiate your small business from others in your industry. However, your staff can't provide these value-added activities if they are busy answering phone calls. An answering service can help free up time for your employees to focus on delivering those value-added services that help you capture leads and grow your business.
Contact us for Quality Answering Service for Small Businesses
If you're ready to take your business to the next level, connect with Front Office Staff-Reno today. We can be the answer to all your front office needs! Our professional answering service for small businesses can be customized and configured specifically for you. We seamlessly fit into your business with no disturbance to your day-to-day business tasks. We pride ourselves on being the best virtual receptionists by differentiating our phone answering services from the rest with customized personal details. 
Hiring an answering service such as Front Office Staff-Reno for your business is a great step towards expanding and improving your business. Reach out today to get started!