With the recent surge in COVID cases in the past few weeks, businesses are struggling again to maintain their profits and keep their doors open. And the economic downturn that's occurring because of the pandemic is affecting small and large businesses alike. Although local businesses aren't the only ones who are suffering, they do face a greater risk. In times like this, it's crucial that small businesses provide support to one another. 
As part of the Reno/Sparks community, Front Office Staff – Reno is dedicated to helping local landscaping and contracting businesses stay afloat during hard times. Along with providing receptionist services for a fraction of the cost of a receptionist's salary, you'll also benefit from time savings and the ability to focus on other important business matters. Plus, right now we're offering even more discounts to new clients who are in need of reasonable, professional answering services.   
Save with Contractor and Landscaping Answering Services
Landscapers and contractors commonly keep their cell phones on their side while they go to work in the field. This immensely affects their ability to answer incoming calls and often leads to missed business opportunities. That alone can greatly affect the success of your business – missing potential work is never going to make you the profits you need to sustain your company. 
On the other hand, you could hire a full-time receptionist, but after paying salary and benefits, this can cost business owners between $30,000-$45,000 a year. However, call answering services provide businesses with a solution that helps save them both time and money.
Save Time 
Answering an incoming call can take just a few minutes, but if you're also busy performing laborious tasks throughout the day, then answering those calls can really cut into your ability to get everything done. And missing calls for meetings or other business duties may inhibit your company from gaining new clients. You could hire a receptionist to answer the phones, but you'll still have to spend time training them.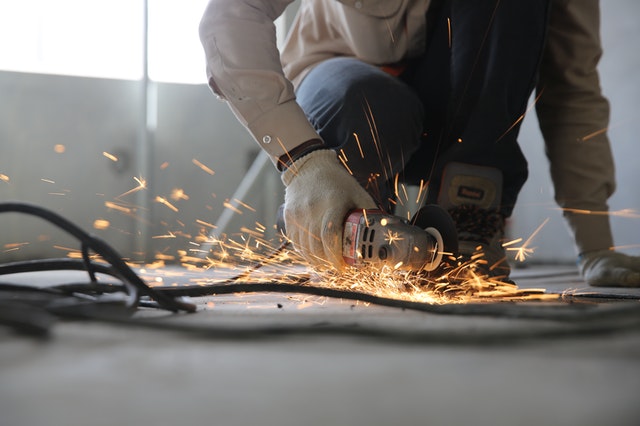 With call answering services designed specifically for landscapers and contractors, you get to go back to work as usual while your incoming calls are handled by professionals. Not only are our virtual receptionists trained to recognize potential sales calls and provide quality and friendly customer service, they're also trained specifically to understand landscaping and contracting so your clients don't have to wait around for a call back from you or someone on your team.    
Save Money
Hiring a full-time receptionist would help you get back some of your time throughout the day, but it comes at a hefty cost. A receptionist's salary can be as much as $45,000 which is a substantial amount for a small business to pay. Most call answering services base their fees on a monthly rate or a rate based on your call count. This can save you up to $3,000 a month, which you can use for other business expenses.
Our answering services will help your business run more efficiently, at a cost that works for you. 
Worry About What Matters Most 
As a business owner, you probably have more important things to tend to than answering phone calls, but that doesn't mean your incoming calls aren't important. While it can be overwhelming to take on all your business's calls and manage your business at the same time, incoming calls are one of the best methods for building new relationships with your customers and clients. 
Business owners who utilize call answering services are able to focus their attention on other business objectives such as your accounting, project management, and general oversight of your company. Let us focus on your phone calls so you can focus on the bigger picture.  
Connect with Front Office Staff – Reno for Call Answering Services
Whether you are a one-man operation or have multiple team members, let the staff at Front Office Staff – Reno's call answering service handle your calls and schedule your appointments. Our call center service in Reno gets to know your company first, developing a customized and detailed profile of your business from the very beginning. A family-owned company that prides itself on being the best, let our team represent your company and be your contractor answering service and landscaping answering service.