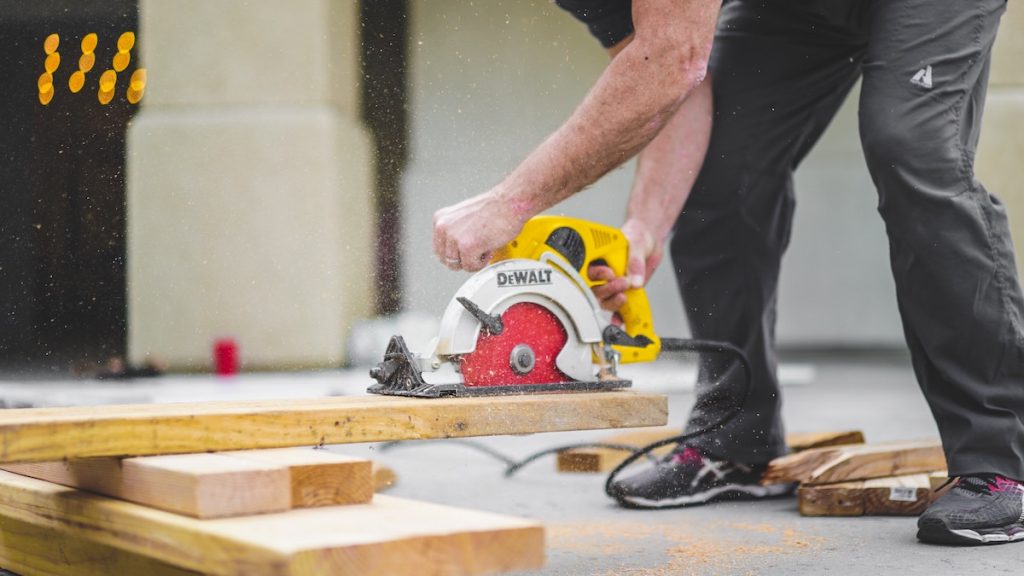 Are you capturing all of the potential business during the booming economy?
After years of recession, the US is finally experiencing a booming economy again. For years, businesses had to adjust to the recession by cutting costs and changing the way they used to do business. They became accustomed to looking for ways to save money and were not able to use their profits to expand their company. However, we are finally witnessing a booming economy and businesses have the opportunity to change their mindset again.
Businesses can stop worrying about saving every penny just to keep their doors open. Now, companies have the ability to take their revenues and put them to use. These extra profits can be put toward a variety of services and products to aid the growth of the company. For contractors, who are constantly on the move, there is an opportunity to invest in an answering service to make sure all of their potential client's calls are answered. A contractor answering service is an excellent choice for utilizing surplus funds.
Take advantage of the booming economy with a contractor answering service!
A missed phone call can result in a lost potential or existing client for contractors. For this very reason, they know how important answering their phone is to their success. The best way to take advantage of this booming economy for contractors is to put their surplus funds toward a call center service located in Reno. Entrusting a virtual receptionist service with their phone calls and clients will take the stress of missing a call off their mind. There are plenty of reasons for contractors to employ an answering service in this economy.
No More Missed Calls

Hiring an answering service for contractors ensures that you will never miss a call, which means you will never lose a potential client due to a missed call. If you are a contractor who uses your personal cell phone to answer business calls, this kind of Reno call center service would be great for your business. No matter where you are or what you are doing, all of your phone calls will not only be answered but also all of your appointments scheduled and messages taken.

Professional Image

Maintaining a professional image is essential to a successful business. If you are in the middle of a job and have to stop to answer a phone call, you could upset the customer you are currently working for and the caller. As a contractor, you need to be able to give your full attention to the project you are working on to keep the client happy and to keep yourself safe. Don't hinder your professional image by trying to answer your own calls, let the experts handle your calls.

Nobody to Train

When you hire our Reno call center service, you eliminate the need to hire and train a receptionist. Every business has their own way of handling phone calls and their business operations, so it can take some time to train someone new. However, with a virtual receptionist service, you will have receptionists answering your calls who have already been professionally trained.

Peace of Mind

Knowing that your phone calls are being answered by professionals allows you to have peace of mind. As a contractor, you don't need to worry about missing a phone call while you're on a ladder or under a house because your answering service has you covered. Rest assured that your existing and potential clients are in great hands and that all of your appointments are being scheduled properly.
Let Front Office Staff-Reno Be Your Answer
If you are a contractor who uses your personal cell phone to answer calls, let Front Office Staff-Reno be your answer. We have created an answering service tailored to the needs of contractors because we understand how busy they are. Our Reno call center service prides itself on being the best by differentiating our phone answering services from the rest with customized personal details. Invest your extra funds from this booming economy into a company you can trust! Let Front Office Staff-Reno be your answering service for contractors.
Check out what our clients have to say:
"We have used Front Office Staff-Reno for the last 6 months as our phone answering service. They are far more than a "call center". By providing us with a needed live voice for incoming calls, we have seen a significant increase in sales and appointments. The transfer of calls is so seamless that most clients are unaware that we are not all sitting in the same office."
– Frank Havlik • M&S Heating and Air • Sparks, Nevada
"After hearing about Front Office Staff, we knew we found a solution. Now our calls are answered promptly by a real person who is able to connect the important callers directly to me via my cell phone and send the less urgent calls to my voicemail, which I can retrieve at a more convenient time. Since we started using Front Office Staff two years ago, our call volume has risen and the percentage of jobs we have landed has significantly increased. By creating a positive first impression, sometimes I feel that we have sold the job before we even meet the client. We appear larger and more professional than ever before, and it works. Thank you Loretta and Front Office Staff-Reno."
-Deven Peterson, Owner/Contractor • Nevada Outdoors
Connect With Our Reno Call Center Service