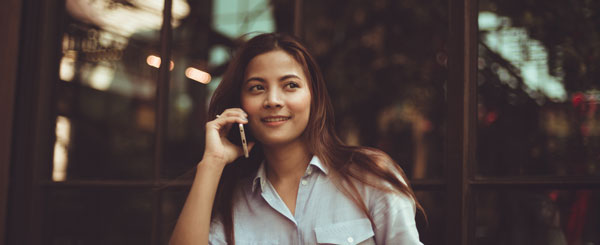 Are you experiencing a high-volume of calls at your business? Answering services provide businesses with the ability to communicate with every customer even if all lines are busy.
Businesses and offices often miss calls when they are unavailable to answer the phone. Whether you are on the other line, out of the office, or on a lunch break, callers may not always leave a message if they cannot get ahold of you. There are ways you can catch those calls that would otherwise be missed. Answering services provide various industries with the opportunity to connect callers with live professional receptionists quickly. Answering services provide many benefits to any business or office.
Answer Client Calls in Any Time Zone

It is important to find a live receptionist to take calls across business hours from different time zones. Answering services do provide this feature, allowing clients to always be able to contact someone regarding their concerns or questions. Live receptionists have the ability to take calls, transfer calls to staff or take messages from clients to be relayed to you. This way you are always up to date with your customers, so that it seems as though you never left the office.

Customize Your Business' Communication and Presence

Some businesses have a script that they use when their staff answers the phone while others do not. An answering service can answer the phone anyway you would like, whether that includes special greetings and informing those interested in your services of how to schedule an appointment. Front Office Staff Reno's owners sit down with each client to put together the perfect answering script dedicated to your business.

Handles Conference Calls

Phone answering services can easily hold a conference call if you provide them with information and a scheduled time. This makes it easier to work with multiple customers at once and can take the burden off of you to need a conference-call ready set-up.

Logs Calls

Being sure that all of the information that is crucial for a business is logged is important to best serve customers. Answering services are available to keep logs of the calls and other inquiries they receive for your business. They can provide you with daily, weekly, or monthly blogs depending on your preference.

Meets Clients' Preferences

Clients of answering services are welcomed to discuss how they would like to receive messages. With advanced technology, it is easy to send messages via traditional voicemail, email, or with an audio file as a voicemail. Our answering services are customized to fit your business and industry, as well as your preferred methods of communication.

Handles Overflow of Calls

For the times when you're low-staffed or just experiencing too many calls to handle at once, an answering service can catch the calls that you are forced to miss. This leaves your customers feeling taken care of and gives them a great first impression of your business.

Available During Severe Weather

If your business is in an area that frequently experiences bad weather, an answering service could greatly benefit you. If you are unable to make it to the office due to weather conditions, an answering service can handle your calls.
Answering services provide vital benefits to businesses of any size. Front Office Staff Reno excels in producing great customer service for your clients and will work with you to develop a customized communication plan.
If you would like to learn more about answering services or speak with a reputable service, contact Front Office Staff's answering service.