Owners of Mr. Gutter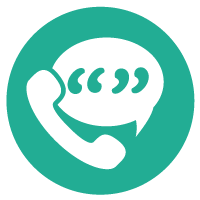 Front Office Staff has been a critical part in our ability to offer quality work to customers. Knowing they are in good hands on the phone while we are providing them with great service off the phone puts us at ease. We have tried other companies in the past and none can compare. Thank you Front Office Staff!!!!
Mr. Gutter LLC
Brian S. Ligon Allstate Insurance Agency – Ligon Insurance and Financial Services, LLC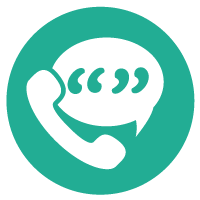 I have been working with Front Office Staff-Reno for a few years now and they are an integral part of my team. With basketball's March Madness upon us, they are the equivalent to our 6th Player off the bench. They are the additional employee we need to provide the level of service our customers expect. At our office, we tend to get our phone calls in clusters, and it's a relief to know that if someone in my office cannot answer, they will be taken care of immediately by the team at Front Office Staff-Reno. The staff at Front Office Staff-Reno can direct our customers to the right place. If there is an immediate need and they need to file a claim, the Front Office Staff team can get them immediate claims service. In addition, when we have our weekly team meetings in our office, we know we can meet uninterrupted because the Front Office Staff-Reno team will be there answer any calls that come in. Adding Front Office Staff-Reno's virtual Receptionist Service to our team, has been invaluable. Loretta and Rena are also wonderful to work with. I highly recommend Front Office Staff-Reno's virtual Receptionist Service.
Brian S. Ligon
Ligon Insurance and Financial Services, LLC
Heather A Ijames – Law Office of Heather A Ijames Attorney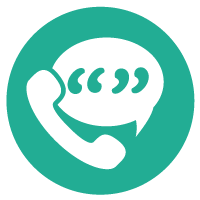 If you're not a receptionist for a living, then you shouldn't be answering phones for your business. I didn't realize this until I had wasted time, money, and worry on trying to answer my own phones. I was eager and hopeful to start my own law practice, but because of the particular type of law I practice and being a solo practitioner, I realized it would be a financial mistake to hire someone just to answer the few calls I get a week. That left me answering my own calls and hearing the surprised "Oh…" from potential clients when I did my own answering.
Generally, potential clients seemed confused when I answered my own phone, which I often interpreted as them wondering whether I was a good enough attorney for their matter.  Letting calls go to voicemail wasn't the solution; it was another problem. This is when I discovered Front Office Staff-Reno-Reno's Virtual Receptionist Service and decided to utilize them. I was grateful and hooked after the first month. I knew I'd never be without them again. They not only provide professionalism to your business without the steep price of hiring your own receptionist but the tailored-made manner they service your account will make you actually feel they only work for you.
I get all my messages the way I want them in email form, with direct links to the client's number so I can easily call back on my cell phone. When I know I won't be in for the day, I send out a simple email to Front Office Staff-Reno's Virtual Receptionist Service and they let people know I'm out and forward me all the messages. It's so incredibly tailored and professional; it's a no brainer to use them. And finally, since our businesses are only as strong as the people our clients first meet, I'm happy to report that my business continues to grow with Front Office Staff-Reno's Virtual Receptionist Service as my receptionist.
Heather A Ijames
Law Office of Heather A Ijames Attorney