Owners of Mr. Gutter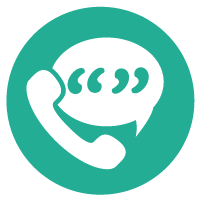 Front Office Staff has been a critical part in our ability to offer quality work to customers. Knowing they are in good hands on the phone while we are providing them with great service off the phone puts us at ease. We have tried other companies in the past and none can compare. Thank you Front Office Staff!!!!
Mr. Gutter LLC
Jim Proctor, Owner of Meridian Advantage
"Because too few of us get the recognition that is deserved, I thought I would pass along the consensus of comments I receive regarding your services. One of my longtime friends recently said that of all the receptionists I've had over the years, the one that just took their call was the most professional and pleasant that I've had in a long time. Today, I left my office for lunch, and the person I had lunch with also said how professional all of you are. When I came back and checked my voicemail one client, along with their message, left yet another compliment for Front Office Staff-Reno saying, whoever answered the telephone was delightful and very thorough. I'm not even soliciting comments and they keep coming in! As I've spent entirely too much on flowers lately, these compliments will just have to be my gift to you and all your staff. Keep up the good work!"
Kim Proctor, Owner
Meridian Advantage
Wire Me Electric, Inc
"Front Office Staff has been a huge help in saving us time and money by not having to hire a full-time receptionist, and giving us time back to do what we do best. Their staff is so friendly and helpful, and always answers the phone with professionalism and knowledge of our company. They make it easy to update our profile and are very attentive to our needs as they change. FOS has helped us bring in new clientele that would have otherwise just left us a message or chosen another electrician for their project if we couldn't answer the phone. We are able to efficiently return phone calls with all of the information we need so the client doesn't have to repeat themselves, allowing us to get the job done quickly while also meeting the needs of our clients!"
Heather A Ijames – Law Office of Heather A Ijames Attorney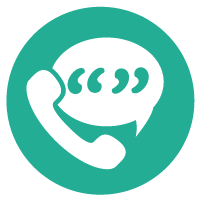 If you're not a receptionist for a living, then you shouldn't be answering phones for your business. I didn't realize this until I had wasted time, money, and worry on trying to answer my own phones. I was eager and hopeful to start my own law practice, but because of the particular type of law I practice and being a solo practitioner, I realized it would be a financial mistake to hire someone just to answer the few calls I get a week. That left me answering my own calls and hearing the surprised "Oh…" from potential clients when I did my own answering.
Generally, potential clients seemed confused when I answered my own phone, which I often interpreted as them wondering whether I was a good enough attorney for their matter.  Letting calls go to voicemail wasn't the solution; it was another problem. This is when I discovered Front Office Staff-Reno-Reno's Virtual Receptionist Service and decided to utilize them. I was grateful and hooked after the first month. I knew I'd never be without them again. They not only provide professionalism to your business without the steep price of hiring your own receptionist but the tailored-made manner they service your account will make you actually feel they only work for you.
I get all my messages the way I want them in email form, with direct links to the client's number so I can easily call back on my cell phone. When I know I won't be in for the day, I send out a simple email to Front Office Staff-Reno's Virtual Receptionist Service and they let people know I'm out and forward me all the messages. It's so incredibly tailored and professional; it's a no brainer to use them. And finally, since our businesses are only as strong as the people our clients first meet, I'm happy to report that my business continues to grow with Front Office Staff-Reno's Virtual Receptionist Service as my receptionist.
Heather A Ijames
Law Office of Heather A Ijames Attorney
David Mansfield – Curtis Bros. Construction
"Front Office Staff-Reno's answering service is excellent, simple as that; we have been using their service for over five years. Rena, Loretta, and their entire team are very professional and will bend over backward to accommodate your answering of calls and marketing needs. Great people and great company to work with! We highly recommend Front Office Staff-Reno's Answering Service."
David Mansfield
892 Maestro Dr., Ste 104
Reno, NV 90511
www.curtisbros.com
office@curtisbrosinc.com
775-857-1151
Mike Richardson, Bay Equity Branch Manager
I use Front Office Staff – Reno for all my inbound calls. With my high call volume, their service has proven invaluable to me and my ability to stay on top of all my calls. I love that if I am tied up or can't take the call, they email me a summary so l can see what I missed and can be better prepared when I call them back. I've recommended them to anyone that will listen and I'll continue to do so. Thanks for all you do for my business and me!
Mike Richardson • Branch Manager • Reno, NV
Terry Shepro – Shepro Insurance Services
I have had the pleasure of Front Office Staff-Reno handle my incoming phone calls for about ten years. I'm always amazed at how many favorable comments I receive from my clients about how friendly and professional my receptionist is. Most callers believe they are talking to a receptionist in my front office and are therefore very willing to leave all their callback information. This wouldn't happen if an answering machine or voicemail answered their call. I highly recommend Front Office Staff-Reno for your business.
Terry Shepro, Owner
Shepro Insurance Services
Edward W. Lui – Mars Hill Realty Group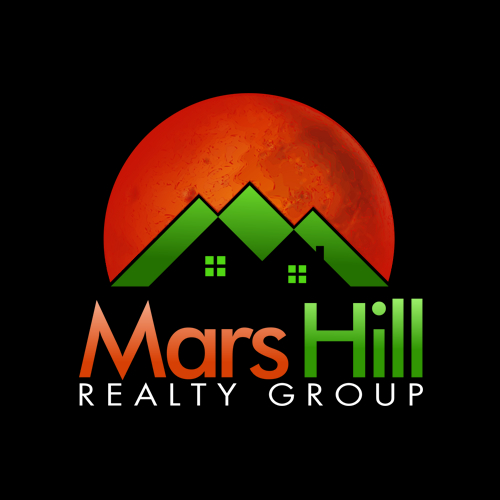 If you are a client of Front Office Staff – Reno you share a very important value with Mars Hill: A desire to leave an excellent impression on new and existing clients through prompt communication and consistent follow-through. This is something that Front Office Staff – Reno has partnered with Mars Hill to accomplish. As a show of gratitude, Mars Hill is willing to partner with any Front Office Staff – Reno customer who wants to diversify their investment portfolio into rental real estate in Austin, Texas, or the Washington DC/Northern Virginia markets in 2021 by offering SIX FREE MONTHS of property management services.
Edward W. Lui
Broker/Owner | Mars Hill Realty Group
Master Certified Negotiation Expert
CRS, GRI, e-Pro, RCC, EcoBroker
Licensed in VA, MD, DC, TX
Brian S. Ligon Allstate Insurance Agency – Ligon Insurance and Financial Services, LLC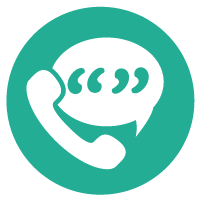 I have been working with Front Office Staff-Reno for a few years now and they are an integral part of my team. With basketball's March Madness upon us, they are the equivalent to our 6th Player off the bench. They are the additional employee we need to provide the level of service our customers expect. At our office, we tend to get our phone calls in clusters, and it's a relief to know that if someone in my office cannot answer, they will be taken care of immediately by the team at Front Office Staff-Reno. The staff at Front Office Staff-Reno can direct our customers to the right place. If there is an immediate need and they need to file a claim, the Front Office Staff team can get them immediate claims service. In addition, when we have our weekly team meetings in our office, we know we can meet uninterrupted because the Front Office Staff-Reno team will be there answer any calls that come in. Adding Front Office Staff-Reno's virtual Receptionist Service to our team, has been invaluable. Loretta and Rena are also wonderful to work with. I highly recommend Front Office Staff-Reno's virtual Receptionist Service.
Brian S. Ligon
Ligon Insurance and Financial Services, LLC
Patricia Halstead, Esq. – Halstead Law Offices
Front Office Staff- Reno allows me to significantly save on what I would otherwise expend in staffing costs for my solo law practice while still providing me with the benefit of great receptionists who are engaging, professional, and friendly. Front Office Staff-Reno maintains a proficient team who deliver a great first impression and I've received numerous compliments on the services Front Office Staff-Reno provides.
Patricia Halstead, Esq
Halstead Law Offices
615 South Arlington Ave
Reno, Nevada 89509
775-322-2244
www.halsteadlawoffices.com
Patricia Halstead, Esq
Halstead Law Offices