Answering Service for Lawyers
Attorneys: STOP and listen to how Front Office Staff- Reno's Virtual Receptionist can save your firm up to $3,000 per month with an attorney answering service.
Are you considering hiring a paralegal or receptionist?
---
Paralegal's can cost anywhere between $38,000 and $57,000 a year and hiring a full time receptionist can cost between $30,000 and $36,000 a year depending on experience*.
If you're looking to grow your practice without spending a fortune on a law firm receptionist, an answering service for attorneys is the only way to go.
This affordable alternative will allow your paralegal to stay focused on their work in preparing for depositions and researching legal materials, while we take care of your client's questions.
*Based on the NALA survey for 2012 to 2014 annual compensation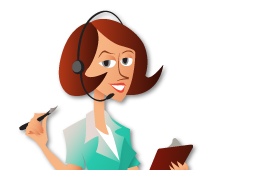 Choose Front Office Staff's attorney answering service instead
---
Front Office Staff-Reno is a family owned company that prides itself on being the best by differentiating its phone answering service from the rest. We do this by developing a customized and personal detailed profile of your firm. For 1-2 billable hours a month, Front Office Staff-Reno will provide your firm with a team of trained, friendly, professional receptionists who are knowledgeable of the representation your firm provides. Our mission is to deliver comfortable conversations to your clients all while representing your firm in the best light possible
Whether you're a solo attorney or an established law practice, Front Office Staff-Reno's answering service for lawyers will ease your administrative workload, leaving you to focus more on your own practice.